Fall is a great season to visit the high desert of eastern California and Oregon. Juniper and sage habitat can be interesting at any time of the year, but November is my favorite month to visit as it encompasses much of the mule deer rut. Large bucks are much more visible and approachable during the rut and occasionally an exceptional buck can be photographed.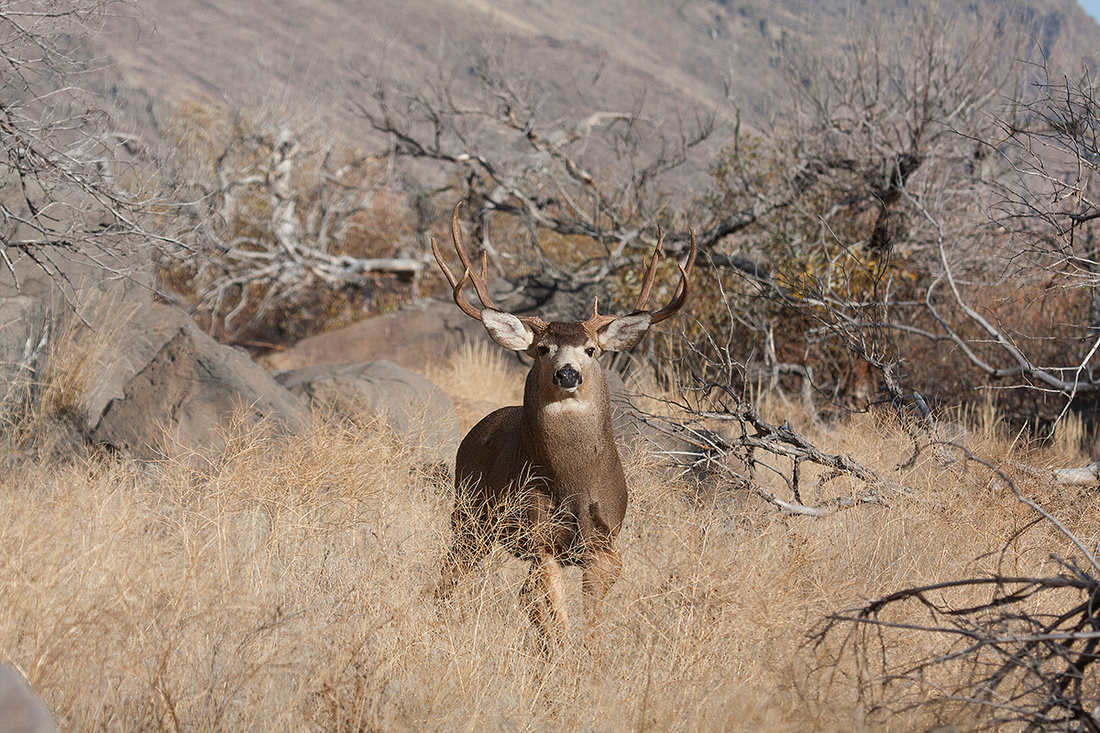 This buck was photographed in the Tulelake NWR, of northern California. He was actively courting a doe was was very reluctant to leave her. I had his attention in this photo, but he rather quickly lost interest in me and returned to his courtship. Rather a busy background in this image.
I normally make a trip each November through selected winter ranges in northern California, including Day Bench, Fall River Valley, Big Valley, Devil's Garden, Timber Mountain, Lava Beds, and Tulelake NWR. This year I extended the trip to include the Hart Mountain Antelope Refuge and Malheur NWR. The Antelope Refuge was disappointing, but bucks were abundant at Malheur. I was fortunate to locate and photograph the buck below in rapidly fading daylight.
Truly an exceptional animal. Like the previous buck, this one was not about to leave his prospective mate, and allowed me a few images. I had to shoot wide open at relatively slow shutter speeds. He laid down in the teasel and disappeared about the time it was to dark to shoot. His antlers show nicely against the clean complimentary background.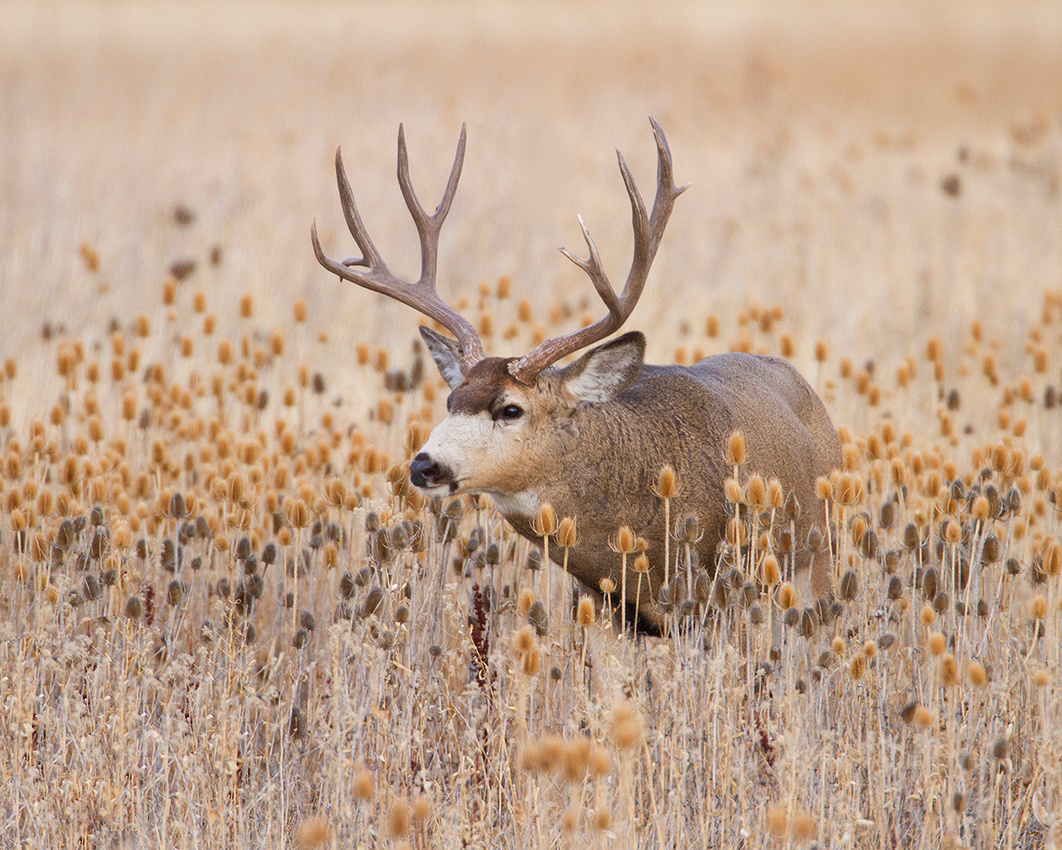 Shortly after losing the light we pulled the truck over and enjoyed a high desert sunset (cranes added in Photoshop). Pretty nice way to spend the day.