We visited the Playa Del Carmen area of Mexico and Belize in mid-March. For the Playa Del Carmen portion of the trip we went through Apple Vacations and stayed at an enormous all-inclusive beachside resort. I believe the resort had something like 1500 rooms with numerous pools, restaurants, and bars. Visitors were primarily European. The weather was excellent and we spent the majority of the week relaxing at the resort. We took a day trip to the Mayan archeological site at Chichen Itsa, visited a cenote, and spent an afternoon in Playa Del Carmen. Wildlife photography options at the resort were limited to a very narrow portion of intact habitat between our resort and the neighboring resort. However, this area had decent morning light and some interesting species.
The photo stars of the resort were a huge troop of white-nosed coati. We saw up to 35 at one time foraging on the lawns of the resorts. They were extremely tame and were accomplished dumpster divers.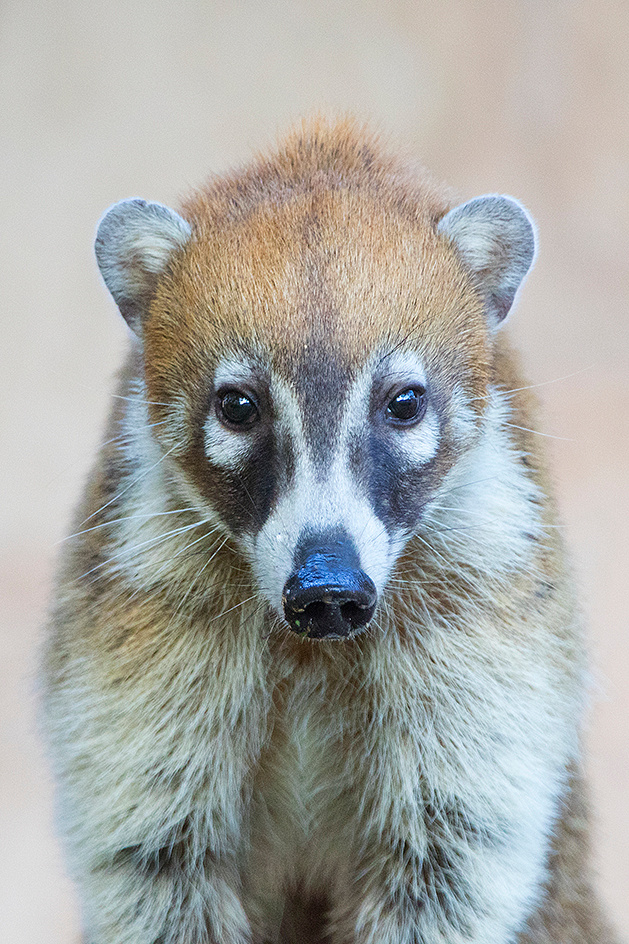 White-Nosed Coati Mug Shot
Young White-Nosed Coati
Tree Hugger
White-Nosed Coati
I was fortunate to photograph a golden-fronted woodpecker in warm morning light.
Golden-Fronted Woodpecker
Golden-Fronted Woodpecker
I also encountered a "life bird" on the resort grounds. A life bird is one that I have never seen before and was added to my life list. This lifer was the Rufous-Naped Woodrail.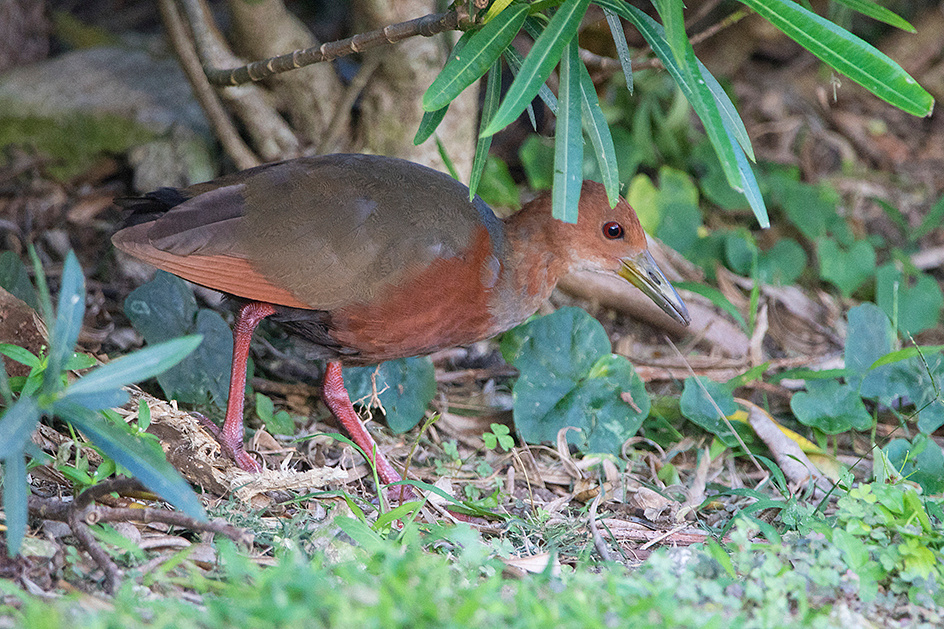 Rufous-Naped Woodrail
A group of three adult spider monkeys was observed on almost every morning. I was able to capture a few decent images with relatively unobstructed views in good light. A better photographer would not have cut off the tail.
Spider Monkey
I had some excellent opportunities on ferruginous pygmy owls. These owls are tiny (approximately 6-7 inches in length) and have some of the best eye contact in the avian world.
Ferruginous Pygmy Owl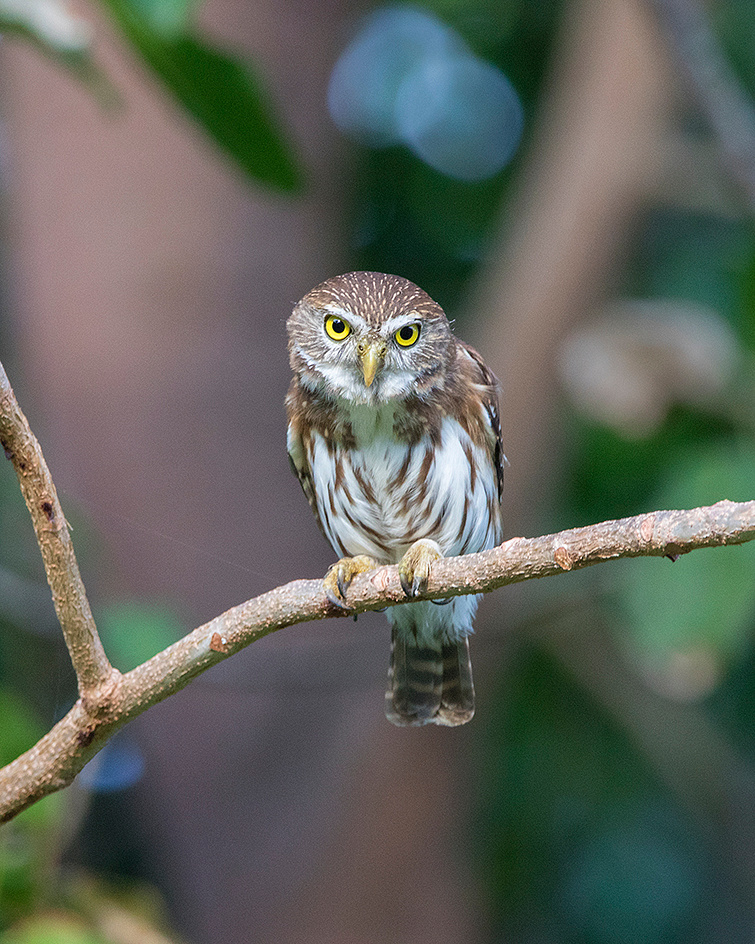 Ferruginous Pygmy Owl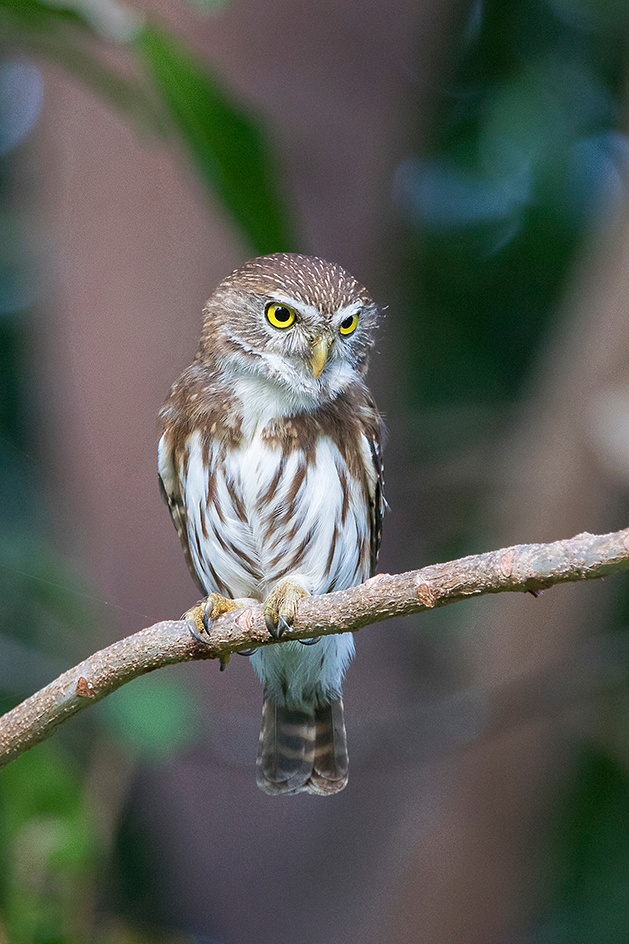 Ferruginous Pygmy Owl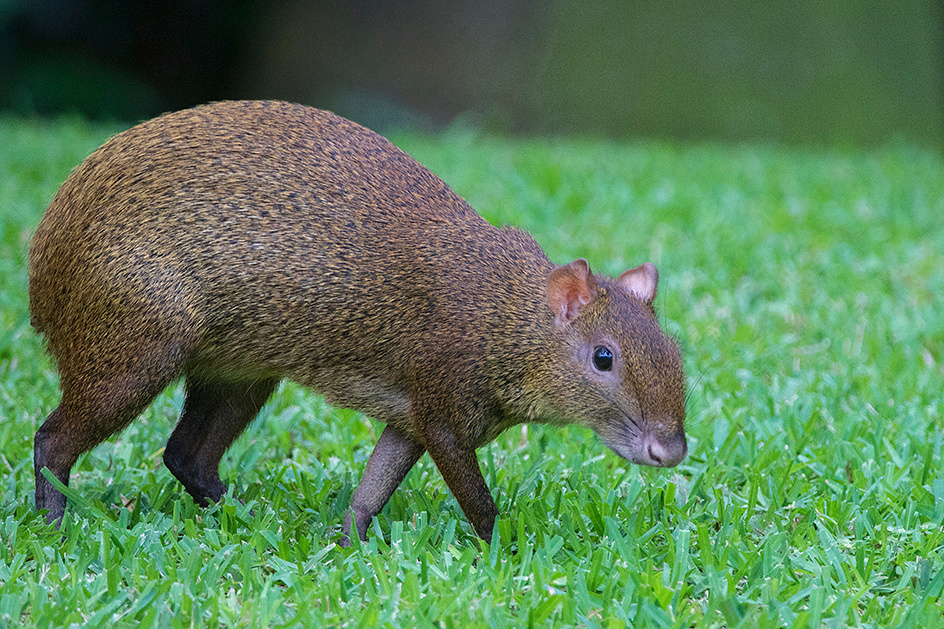 Agouti
Agouti are large rabbit sized rodents. They were common in the edge habitats very early in the morning.
After a very relaxing week, we traveled from Playa Del Carmen to Belize City on the ADO express bus. ADO is a comfortable and economical way to see the country if you are not in a hurry. Our Belize birding guide (Robert) met us at the Belize City bus station and transported us back to Crooked Tree Lodge for the 2nd week of our trip. Be aware that the bus station is not located in the best part of Belize City and I would avoid night time arrivals or departures. Robert made stops on the way to the lodge to pick up a few species, including my first great black hawk. During our hour and a half drive we picked up 30 or more species.
Crooked Tree Lodge, located on the lake, is just outside Crooked Tree Village. The entire area is an Audubon Sanctuary. Apparently, Audubon is not overly popular with the villagers as their building in Crooked Tree Village was recently burned to the ground.
Mick and Angie, the owners of Crooked Tree Lodge, were wonderful hosts. The food was simply amazing. Much better than standard eco-lodge fare. Meals are served communally, so we were able to get to know the other guests. Becky even participated in an impromptu yoga session one afternoon with a group of wonderful women also visiting the lodge. Mick maintains a stocked bar and we enjoyed a few of the local beers (Belikin) each evening. The cabanas are basic, clean, and cozy. Be aware that the cabanas lack air conditioning and window screens. Mosquitos were not much of a problem, and we had a cooling breeze off the lake day and night. We ventured out with Robert and two evening guided bird walks and one morning boat birding trip. These excursions helped my species list, but I was unable to get very many good photos. Fortunately, the lodge grounds and surrounding areas offered excellent photo opportunities.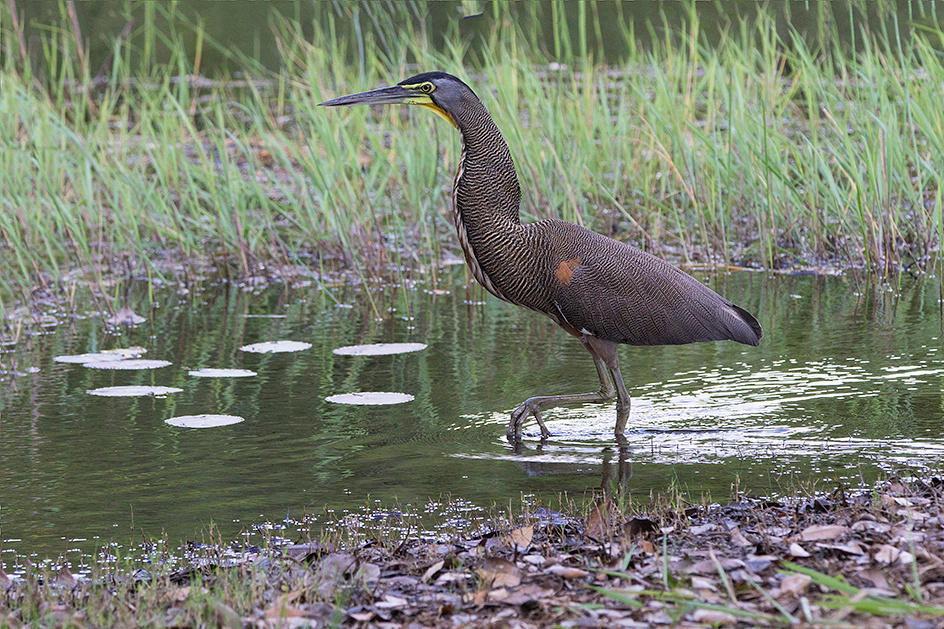 Bare-Throated Tiger Heron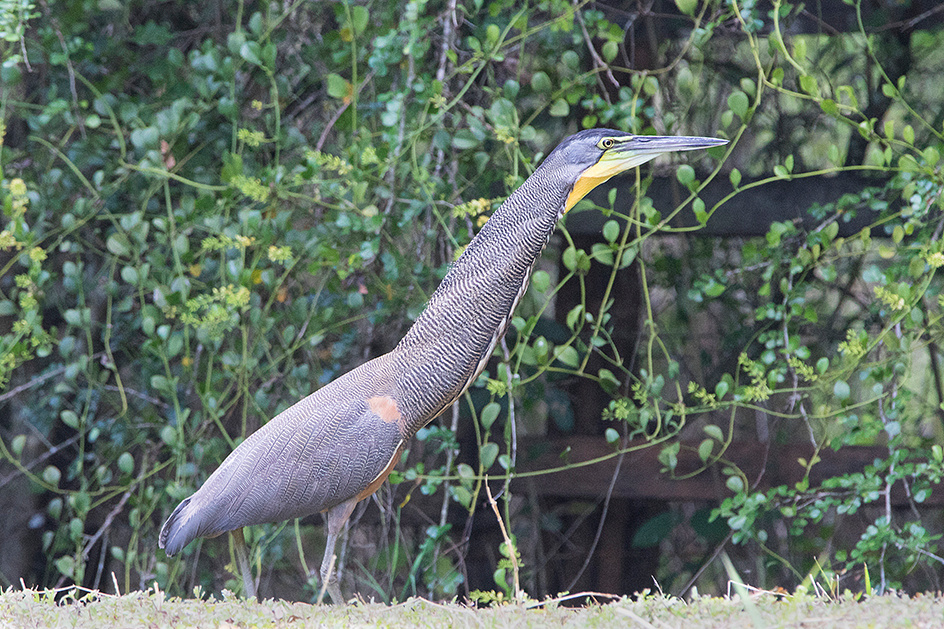 Bare-Throated Tiger Heron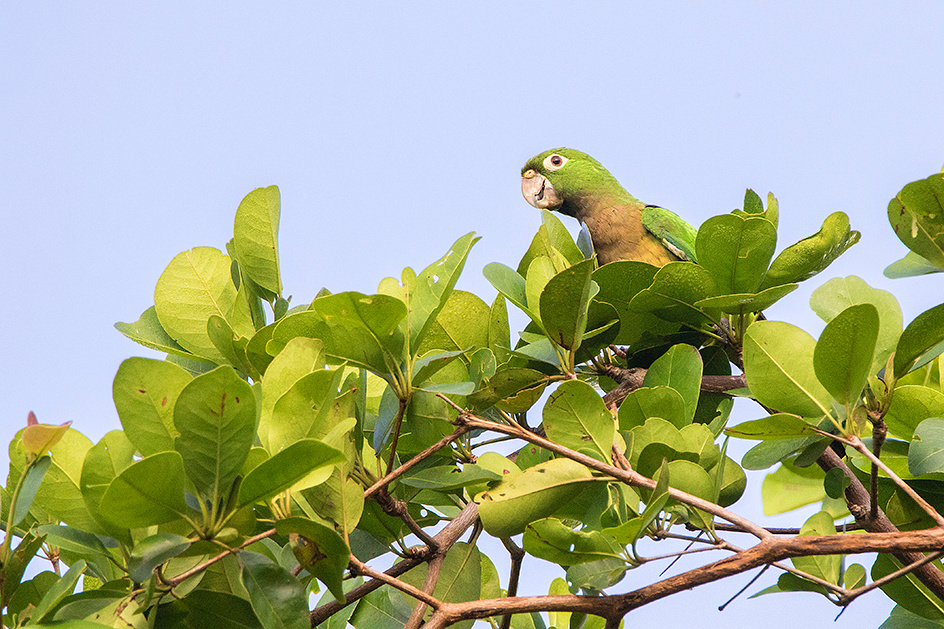 Aztec Parakeet
Vermillion Flycatcher
Vermillion Flycatcher
Plain Chachalaca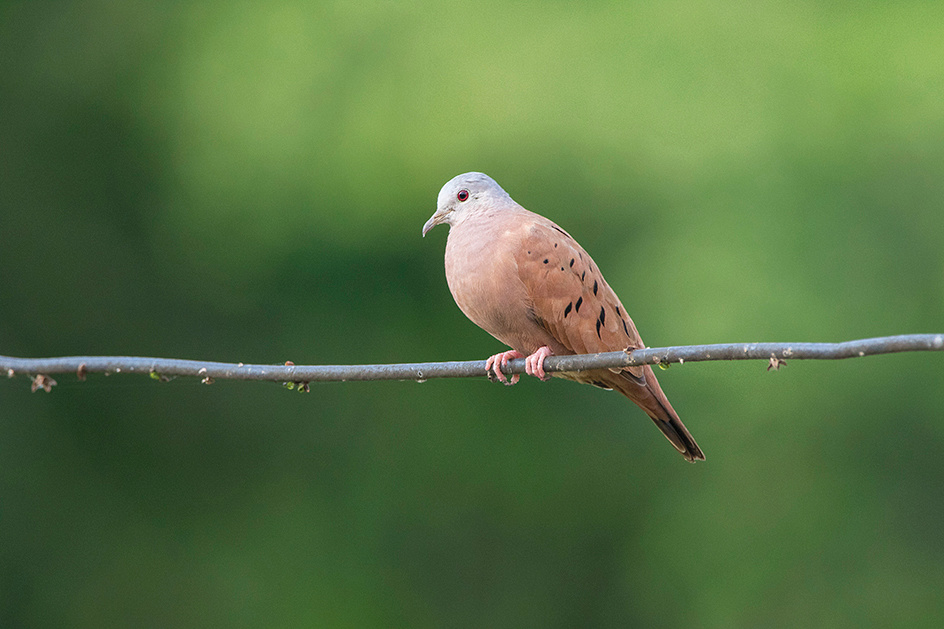 Common Ground Dove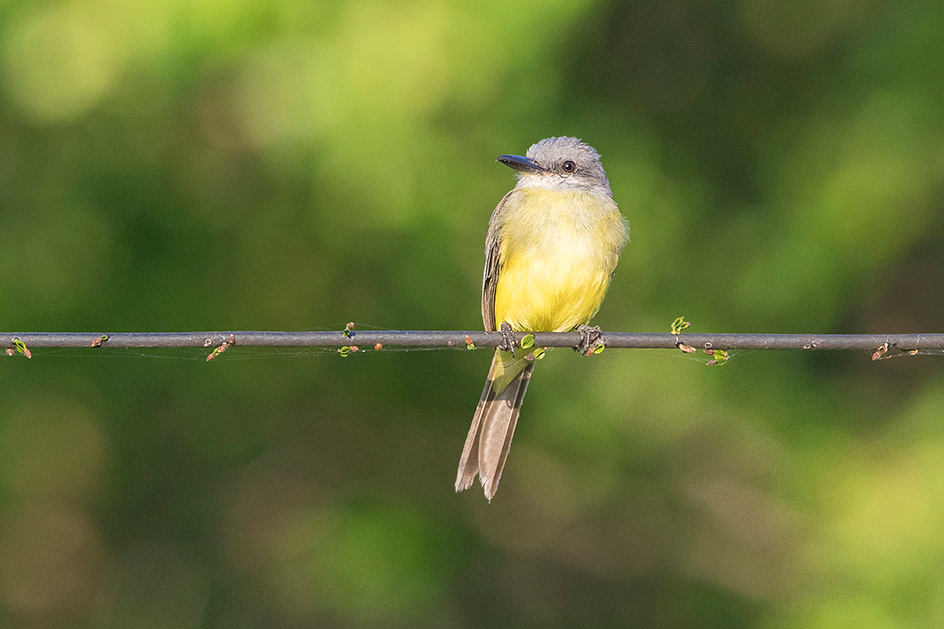 Tropical Kingbird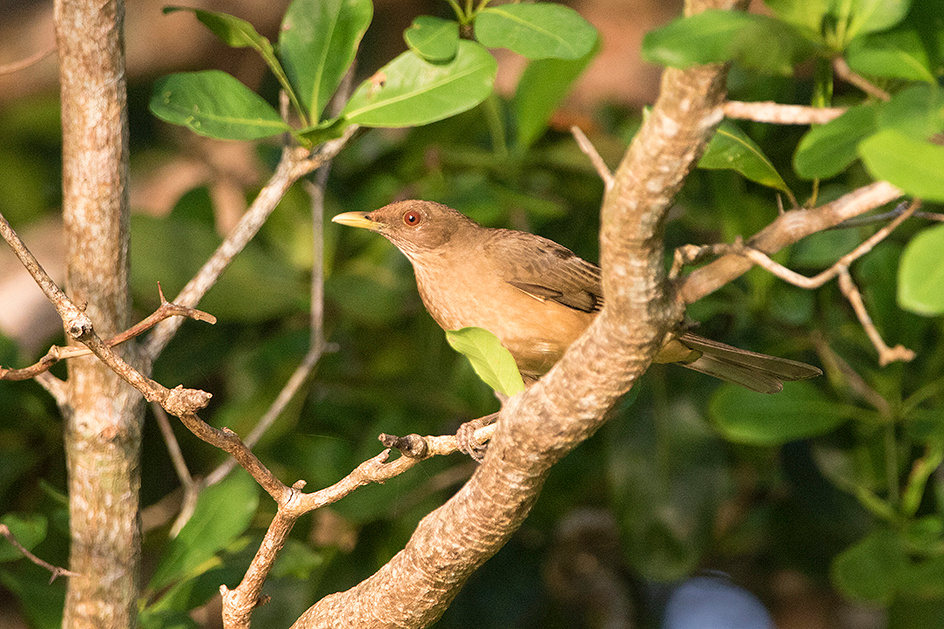 Clay-Colored Thrush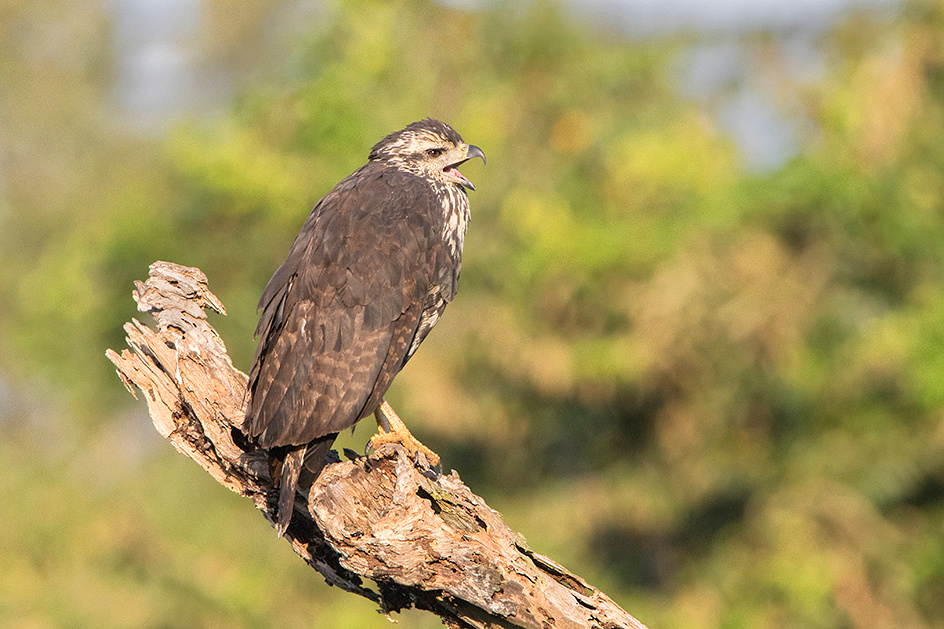 Roadside Hawk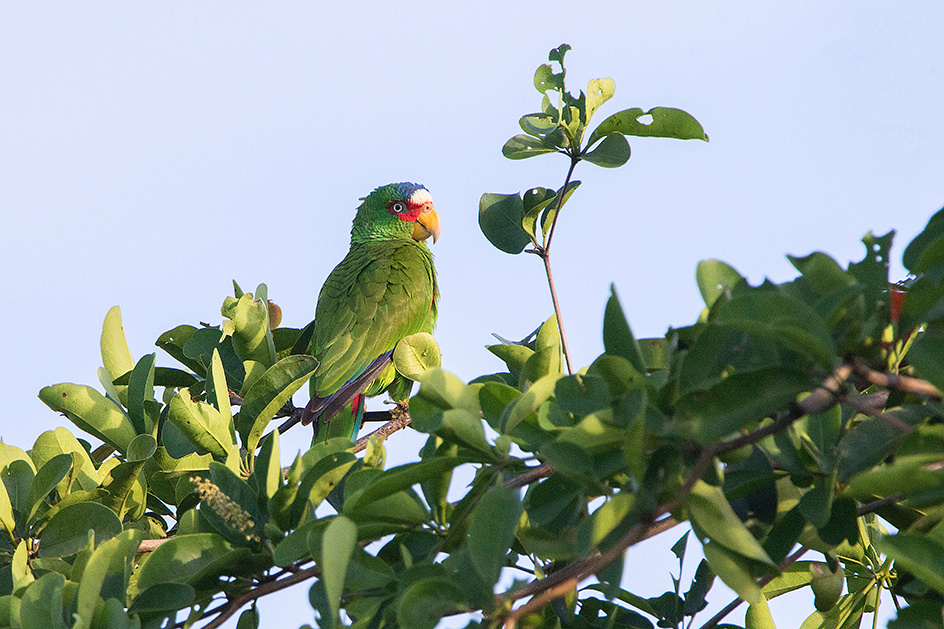 White-Fronted Parrot
Gray Catbird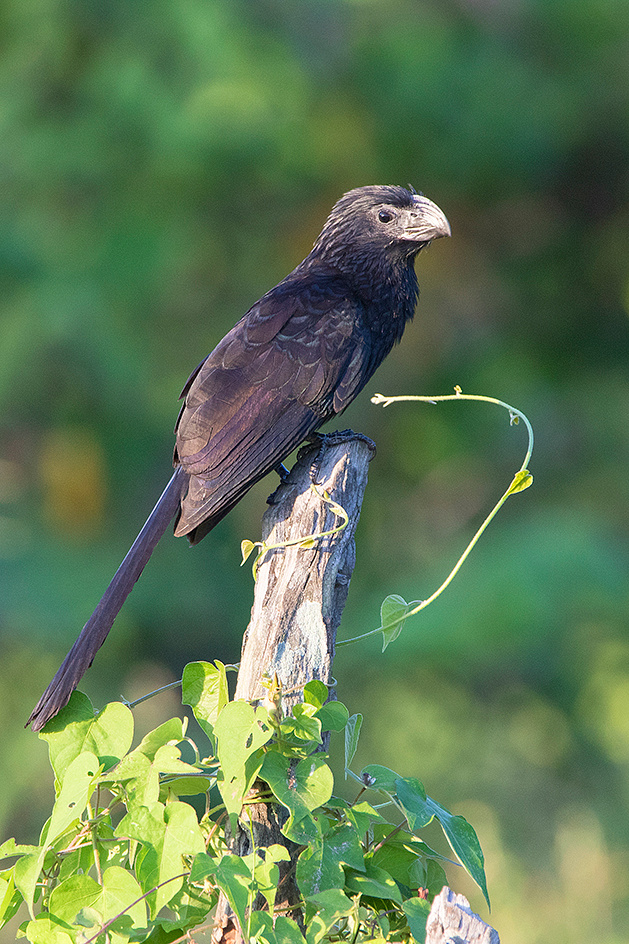 Groove-Billed Ani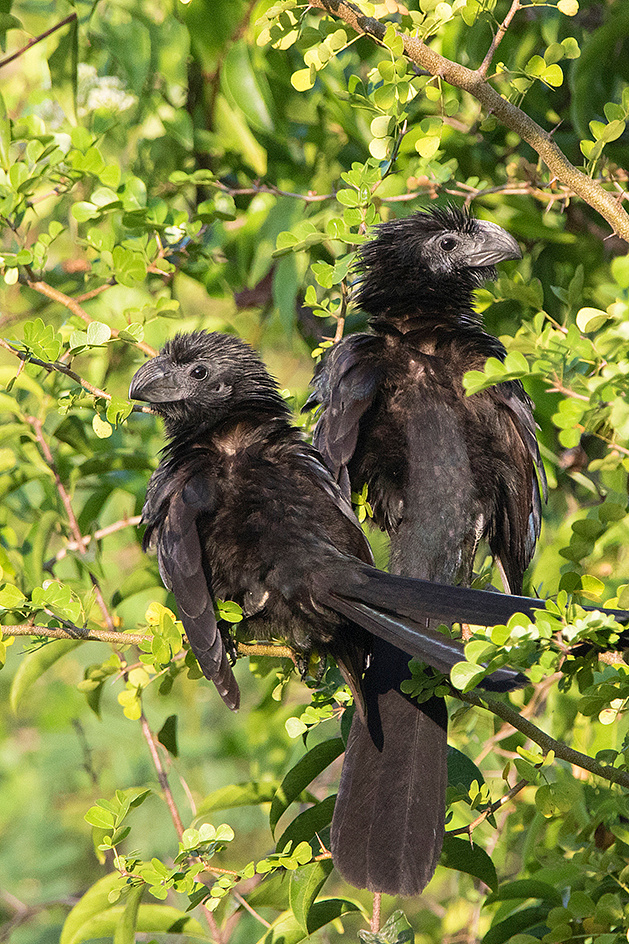 Groove-Billed Ani
Northern Jacana
Gray-Necked Woodrail
Tropical Mockingbird
One of my goals was to capture a few warblers, especially those not found on the west coast. Warblers are difficult to photograph. They are small and quick. I had a very low keeper rate, but captured a few useable images.
American Redstart
American Redstart
Yellow Warbler
Hooded Warbler
Black and White Warbler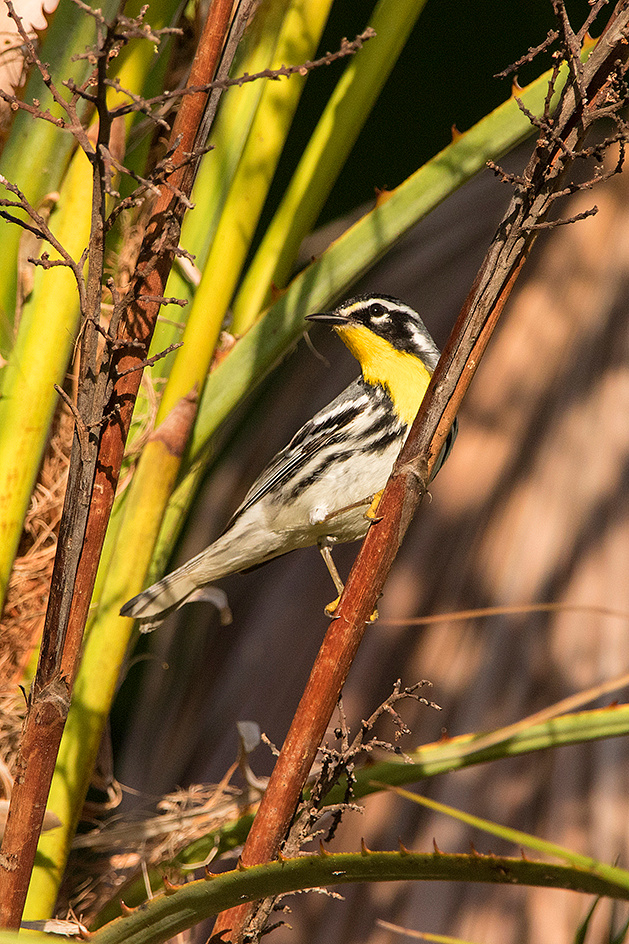 Yellow-Throated Warbler
Ringed Kingfisher
I normally avoid images which include obviously man-made items. However, the light and pose were so good on this ringed kingfisher that I decided to keep this one.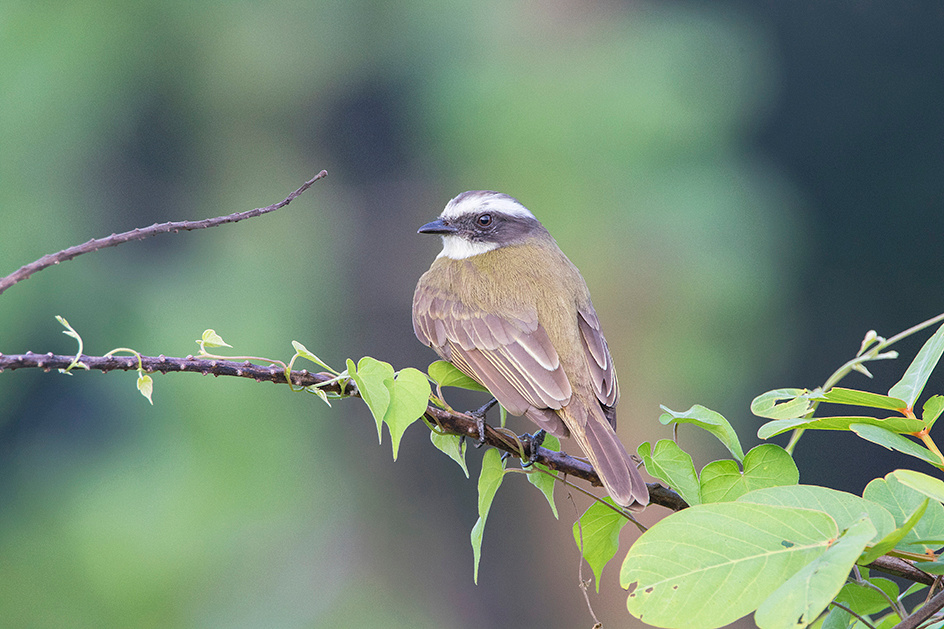 Social Flycatcher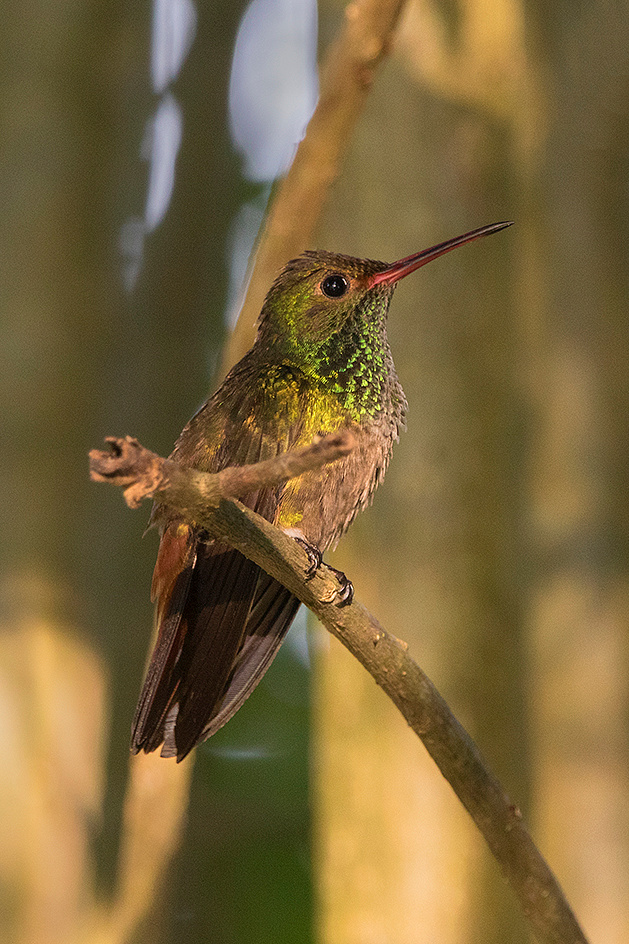 Rufous-Tailed Hummingbird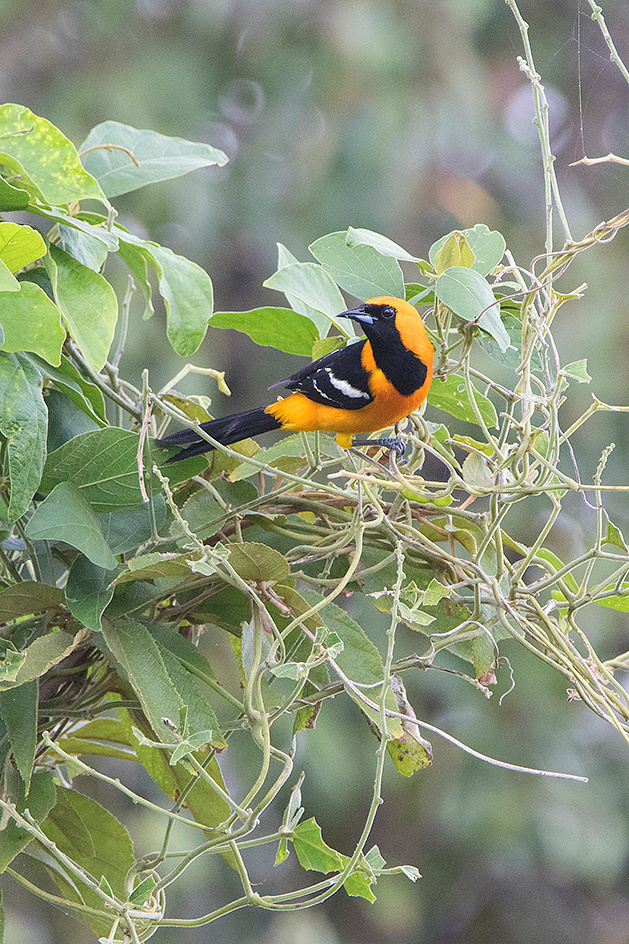 Hooded Oriole (male)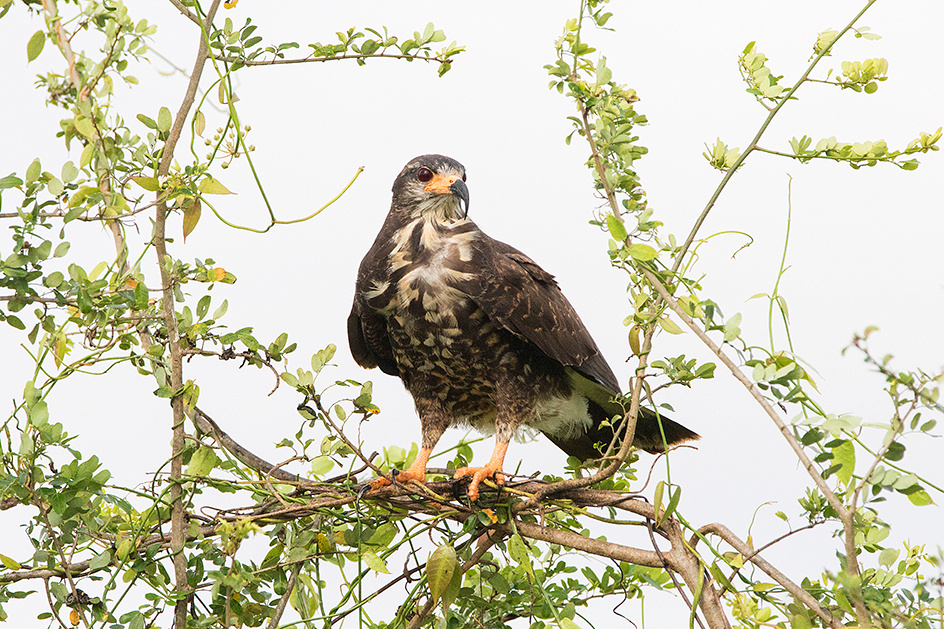 Snail Kite (Female)
Snail Kite (Male)
I highly recommend Cooked Tree Lodge as a photo venue. Robert is an excellent guide and Angie and Mick could not be more welcoming and accommodating hosts.
We took the ADO bus back to the Cancun Airport. I am not sure how they are able to operate this express bus as we never had more than 11 people on the bus, and frequently less than six. Be aware that the published bus schedule is based in some alternate reality. We were over 3 hours late arriving at the airport. Fortunately, we still had plenty of time to catch our flight.
Another enjoyable trip.