We had the pleasure of visiting south Florida between March 13 and March 24, 2017. We enjoyed beautiful clear and relatively warm days with only minor precipitation. This was our 5th trip to Florida and certainly one of the best. We visited many of the same venues as on previous trips, but also explored a few new ones. We flew into Fort Lauderdale on the evening of March 13th. After we picked up our rental car, we drove across the state to Fort Meyers on the gulf coast. We visited several locations on the gulf side over the next five days.
After a short night, we were up early and headed for Corkscrew Swamp Preserve (375 Sanctuary Road, Naples , Florida). This Audubon site boasts a 2 mile-long boardwalk through the largest remaining old growth bald cypress stand in the U.S. This is a popular venue and an introduction to attempting boardwalk photography. Walkers induce vibration into the boardwalk and the images. A tripod on a narrow boardwalk is also a tripping hazard for the unwary, so I might have been better off with a monopod. They have at least two feeding stations which attract a number of species including painted bunting, northern cardinal, brown thrasher, ovenbird, and gray catbird. Like our previous trip to this location, very little water was present. However, these few gator holes were crowded with waders including roseate spoonbill, snowy egret, great egret, black-crowned night heron, wood stork, tricolored heron, white ibis, and little blue heron. A good sized alligator was actively feeding at one of the small holes and gave the crowd a few ah-ha moments when the gator emerged with a large crunchy turtle in his jaws. We observed a pair of barred owls perched together and had several swallow-tailed kites overhead. One of the owls gave us a nice flight show when he soared down from the nest tree and passed three feet over our heads in full light. That was the missed photo opportunity of the trip. We also picked up our first purple gallinule, one of my favorite southern species.
Roseate Spoonbill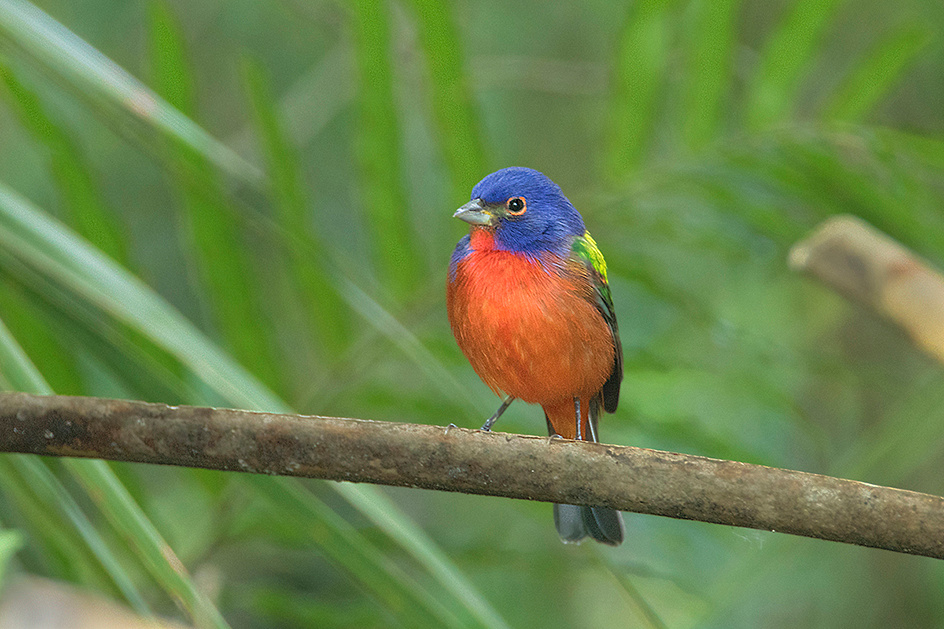 Painted Bunting (Male)
Little Estero Lagoon was our next venue. This mangrove lined lagoon is located off Flamingo Road in Fort Meyers Beach. Fort Meyers Beach is a very popular venue for college-aged spring breakers. Fortunately, the breakers were largely still asleep in the early morning when we were concentrating on our photography. Even so, Fort Meyers Beach has a well documented traffic issue and after our morning shoot we crept back very slowly along the main road to the bridge. Little Estero Lagoon is a very popular venue for wildlife photographers and is frequently included in photo tours. On previous trips to this location in winter, we have had good luck photographing a wide variety of shorebirds, including piping plover, semi-palmated plover, willit, Wilson's plover, American avocet, black-bellied plover. Shorebirds were largely absent on this trip, so we concentrated on photographing cormorants, pelicans, ibis, herons, and egrets. Birds in south Florida are amazingly tame and full frame head shots on most species are possible at this location. I had my best opportunity on northern cardinal at this location. I recently purchased a Canon 7D2 camera and was able to use its improved autofocus to capture a few action and flight images. This location works as either a morning or evening photo venue. While the number and diversity of species was less than on previous trips, it is still a favorite photo location.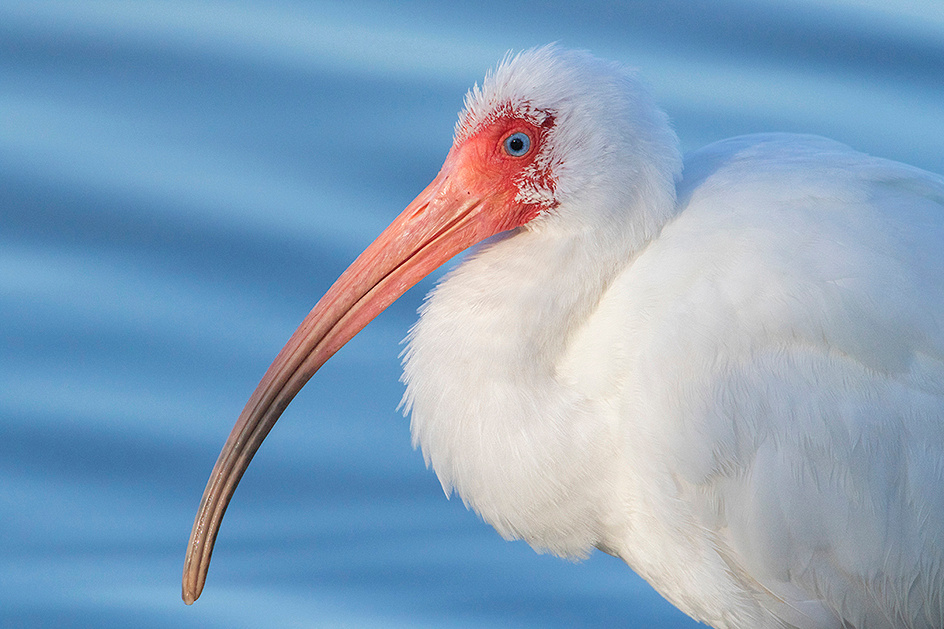 White Ibis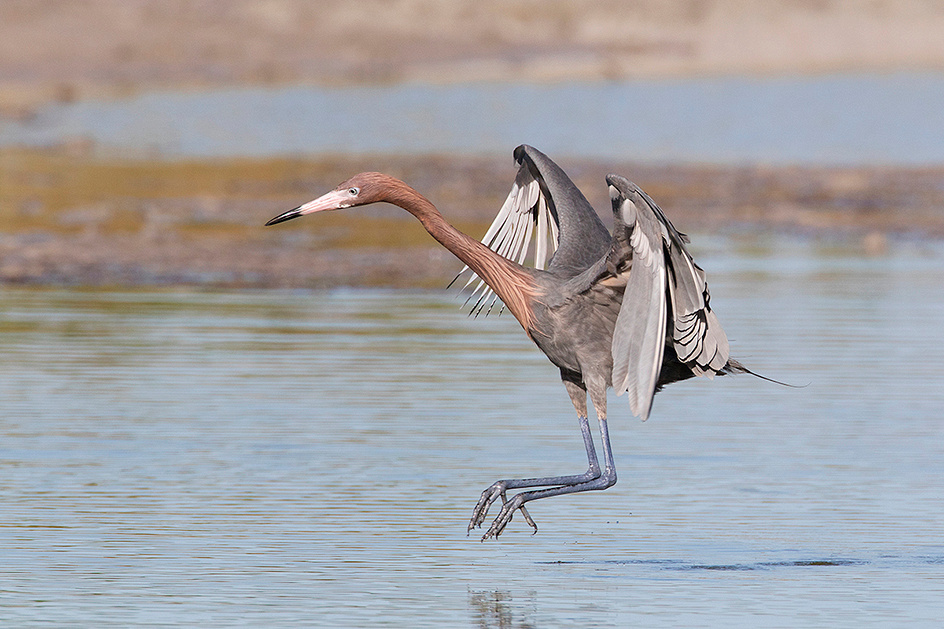 Reddish Egret
Snowy Egret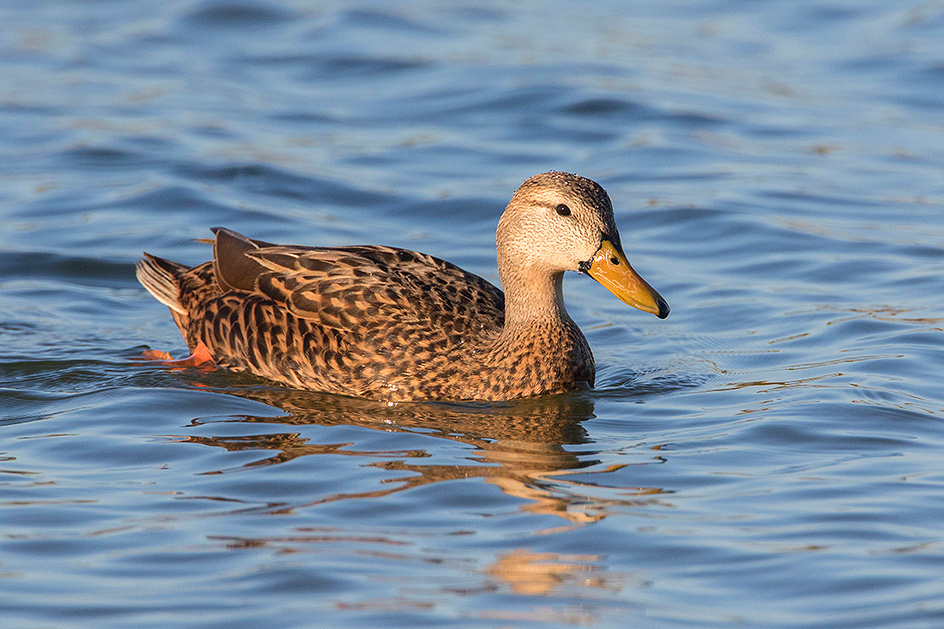 Mottled Duck
Northern Cardinal
Brown Pelican
Double-Creasted Cormorant
After Little Estero Lagoon we headed to a new venue east of Naples. Shady Hollow Rookery (also called Corkscrew Marsh Ecosystem Watershed or CREW) has over 10 miles of excellent trails through a cypress stand, freshwater marsh and around a large lake. We were able to photograph a number of waders in the small pockets of water under a fairly closed canopy. This lighting produces some interesting images with the birds in the light against a very dark background.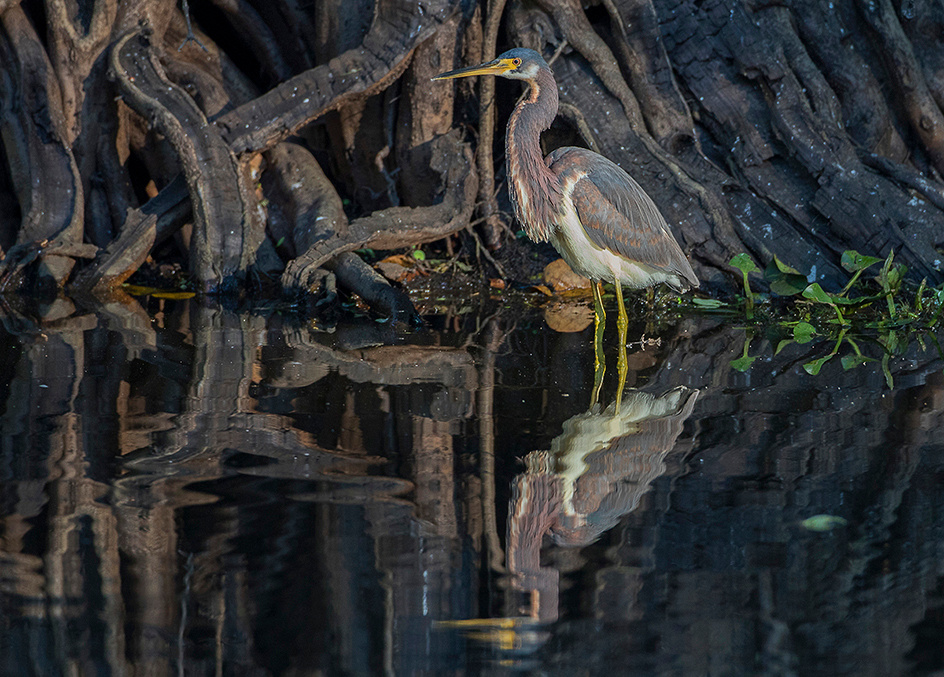 Tricolored Heron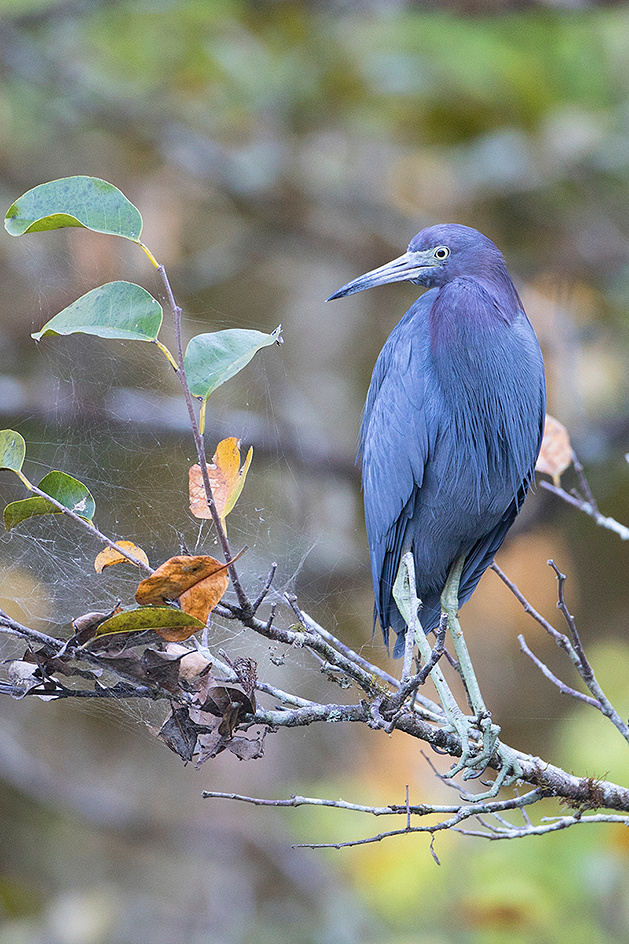 Little Blue Heron
At the end of Shady Hollow Road we found a pair of swallow-tailed kites actively involved in courtship, including nest construction, prey exchange and copulation. These were life birds for me and I attempted several hundred flight shots. Apparently, giving your mate a lizard makes her receptive? Who knew?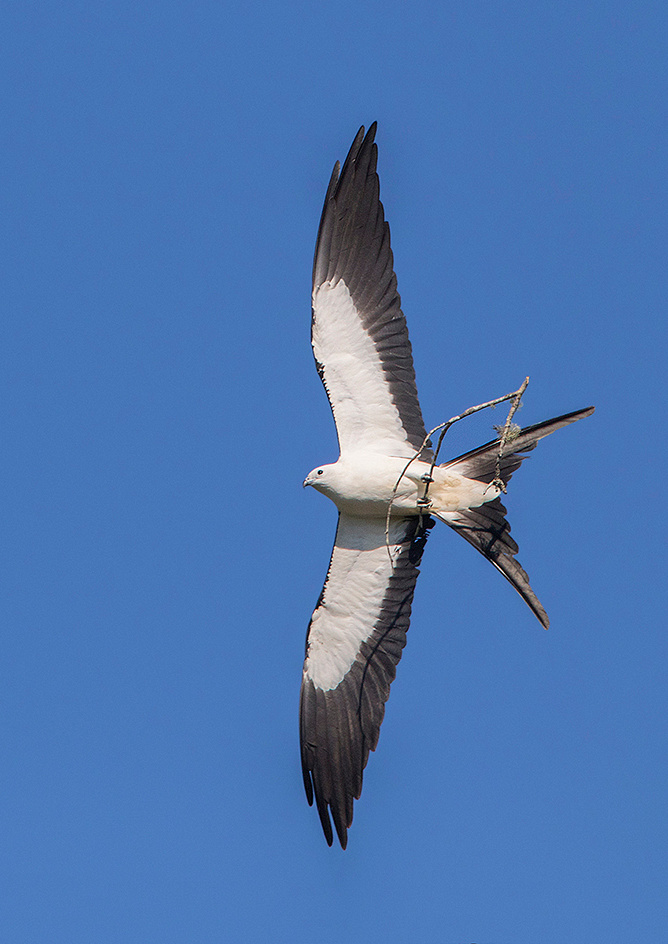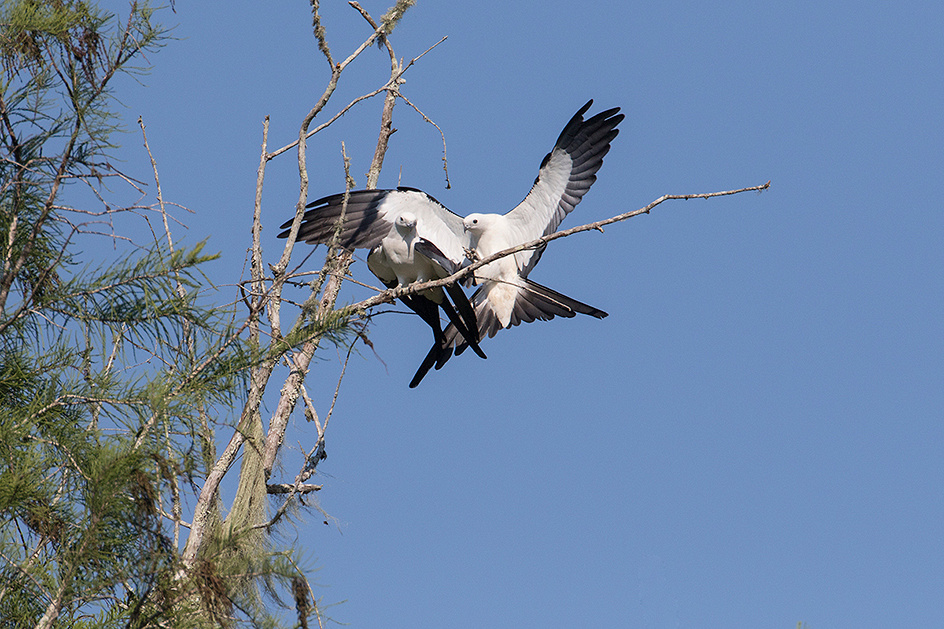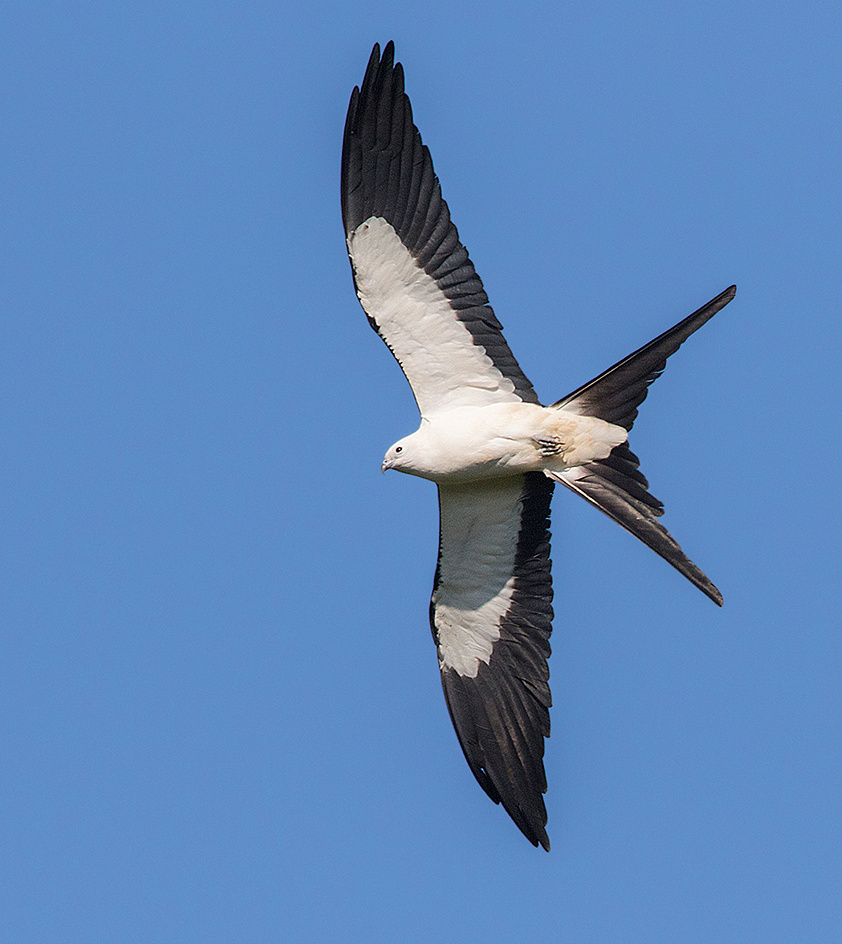 Red-Shouldered Hawk
The next morning we visited Ding Darling NWR (1 Wildlife Drive) on Sanibel Island. This refuge boasts a four-mile long auto tour route through the largest undeveloped mangrove ecosystem in the U.S. In addition to the auto tour route, several well maintained trails bisect the 6,400 acre refuge. Biking and fishing were quite popular activities, but large numbers of wildlife photographers were also present at every break in the mangroves. The very first pond upon entry was covered in birds actively feeding. Species included most of the waders and a pair of very active foraging osprey.
White Ibis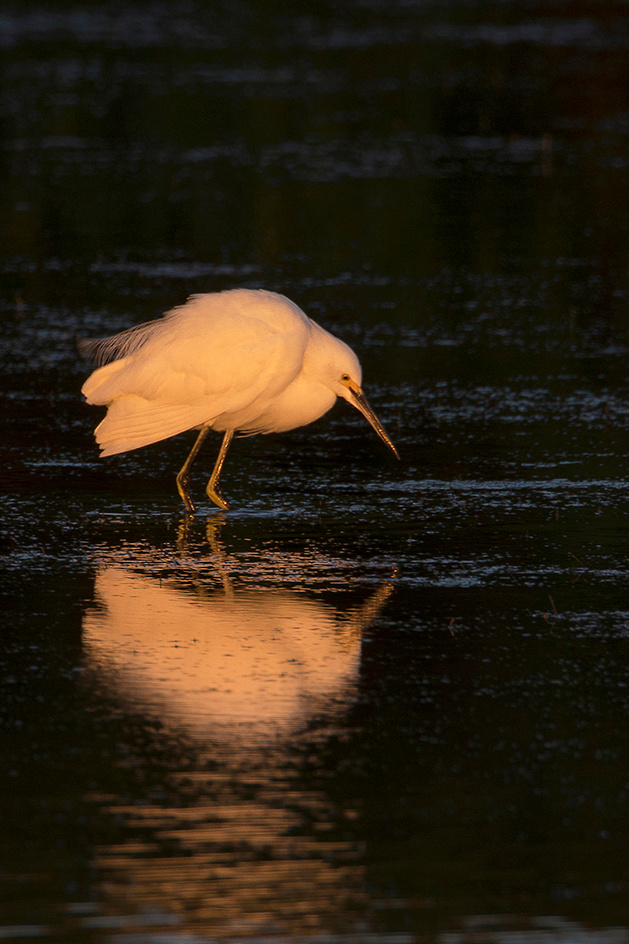 Snowy Egret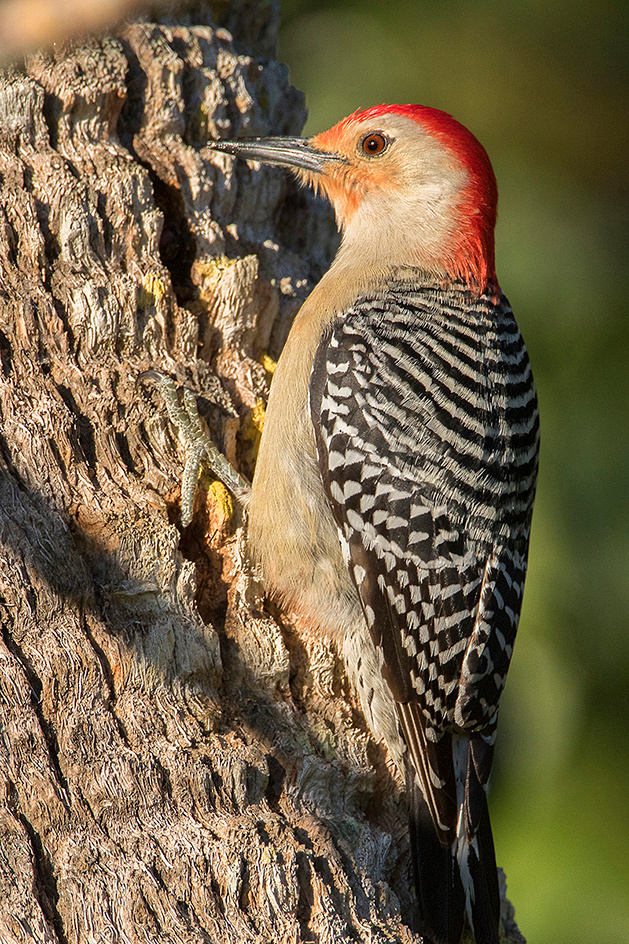 Red-Bellied Woodpecker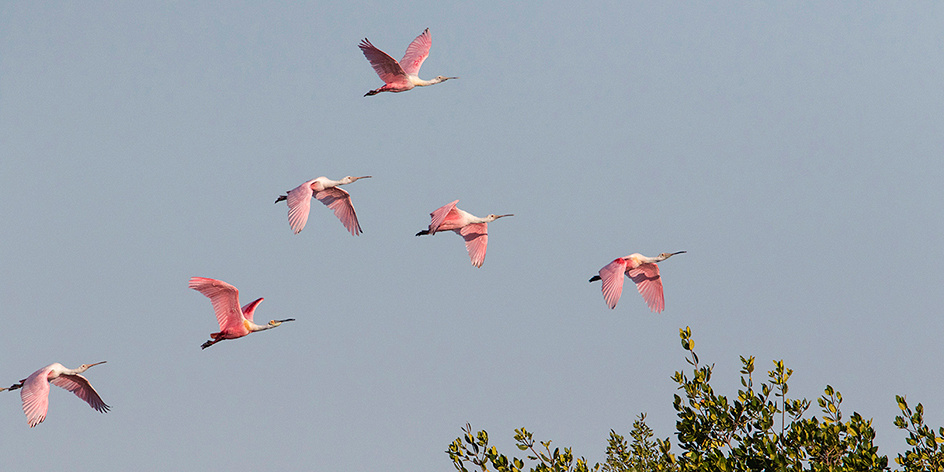 Roseate Spoonbill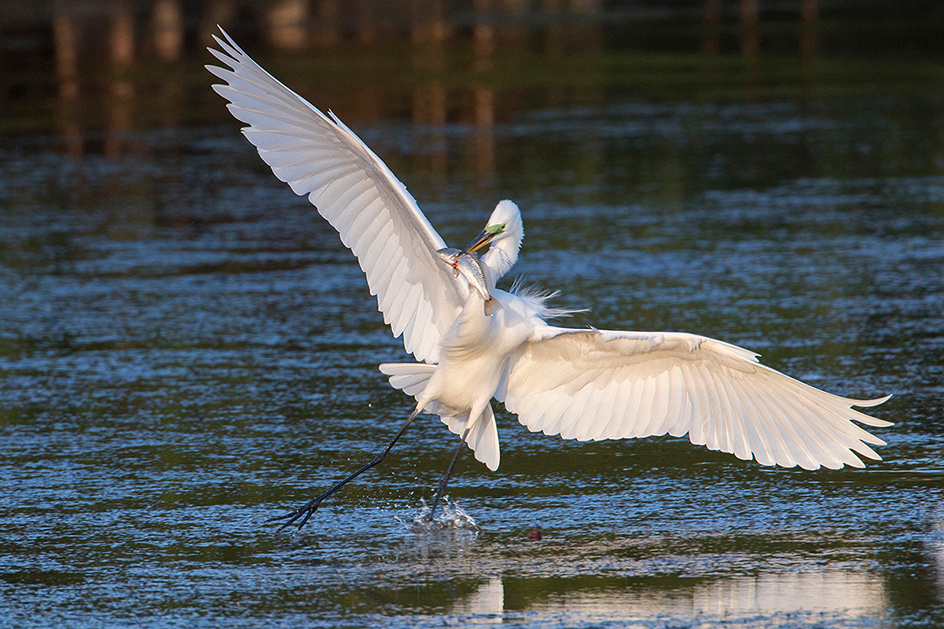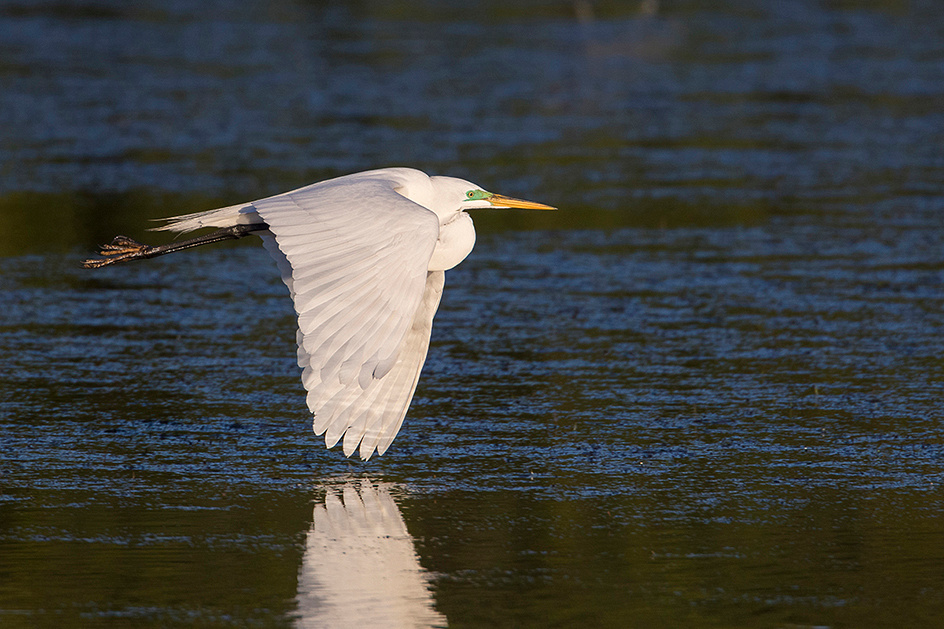 Great Egret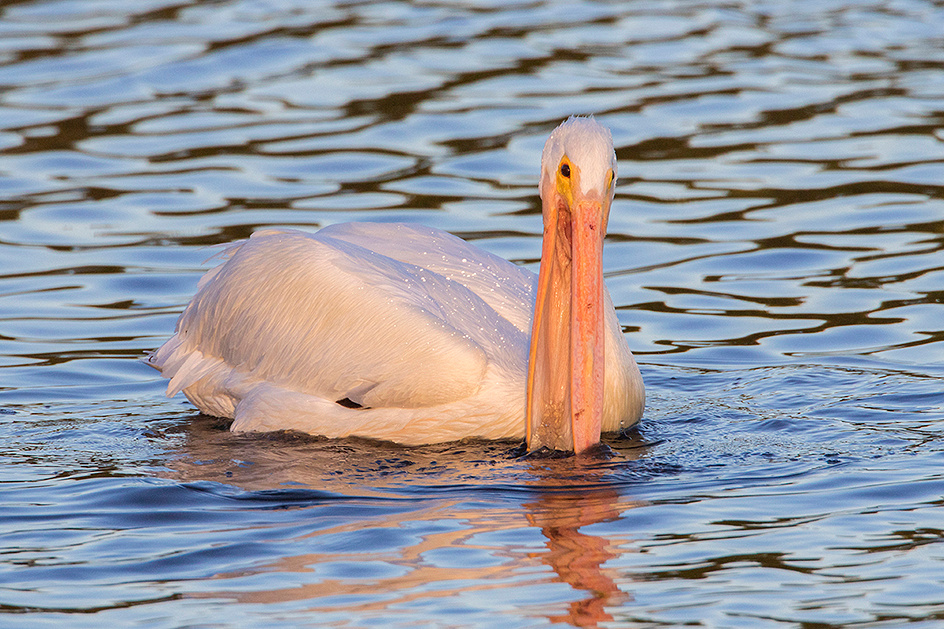 American White Pelican
We stopped at Bunchee Beach on the way back from Sanibel Island. Reports are that this area can be quite good for gulls, terns, shorebirds, and waders. Other than a few laughing gulls, it was almost bird free at the time of our visit.
After a very productive morning at Ding Darling we were ready to go back the next morning but, Ding Darling auto tour route is closed Fridays so we decided to visit the Bailey Tract of Ding Darling NWR. This separate parcel off Tarpon Bay Road contains a network of sloughs and ponds with some open grasslands and dense mangroves. I was able to photograph a few species including northern cardinal, anhinga, blue-winged teal, tricolored heron and common ground dove. Relatively few species were observed and they were spooky as compared to other Florida locations.
Common Ground Dove
That afternoon we decided to explore a new photo location a few blocks from our lodging in Fort Meyers called Six-Mile Cypress Slough Preserve. This 3,400 acre preserve has a 1.2 mile long boardwalk through a cypress swamp with some portions bordering a large freshwater lake. I was specifically attempting to capture images of pileated woodpeckers. I have had difficulty acquiring decent photographs of the species elsewhere. We did find several of these crow-sized woodpeckers, but decent images were hard to come by.
Several small ponds with nice afternoon light did allow some interesting images including our first image of the trip of a limpkin. A boardwalk favorite was a small band of feral pigs foraging directly adjacent to the boardwalk near dark.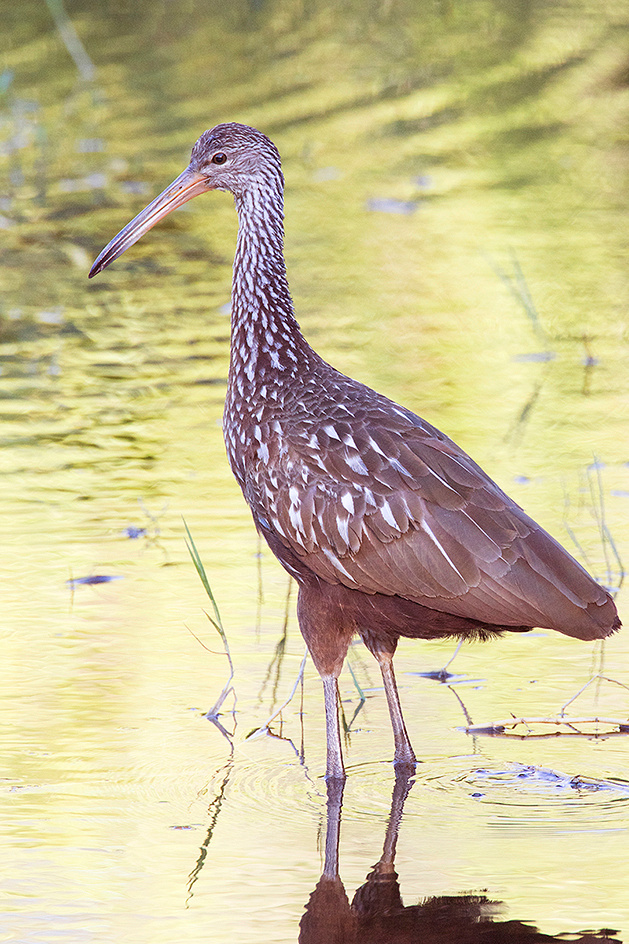 Limpkin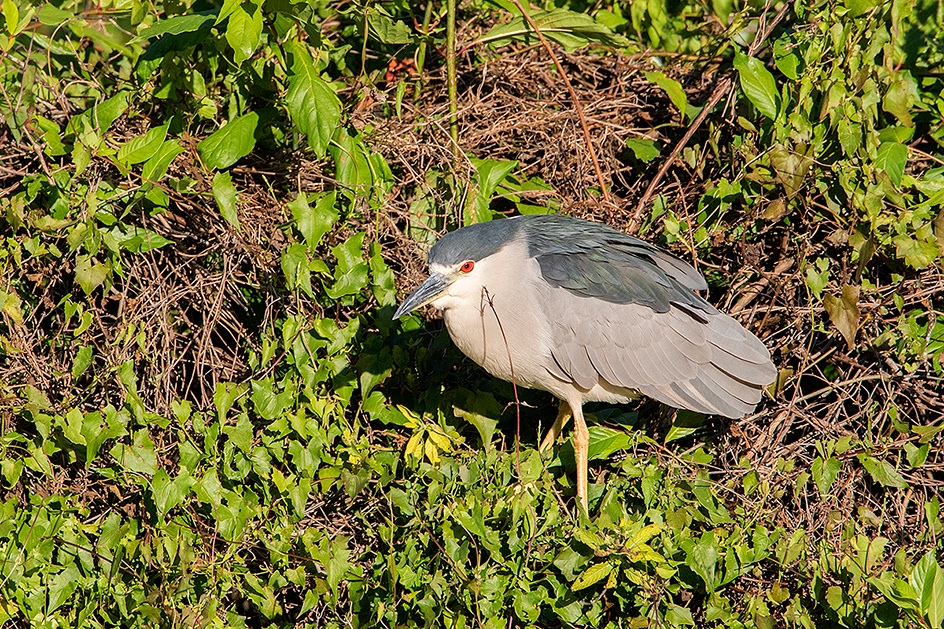 Immature and Adult Black-Crowned Night Heron
Our last morning on the Gulf we once again headed back to Ding Darling NWR. We concentrated on photographing osprey on a nest platform. The nest had good morning light and 3 half-grown chicks.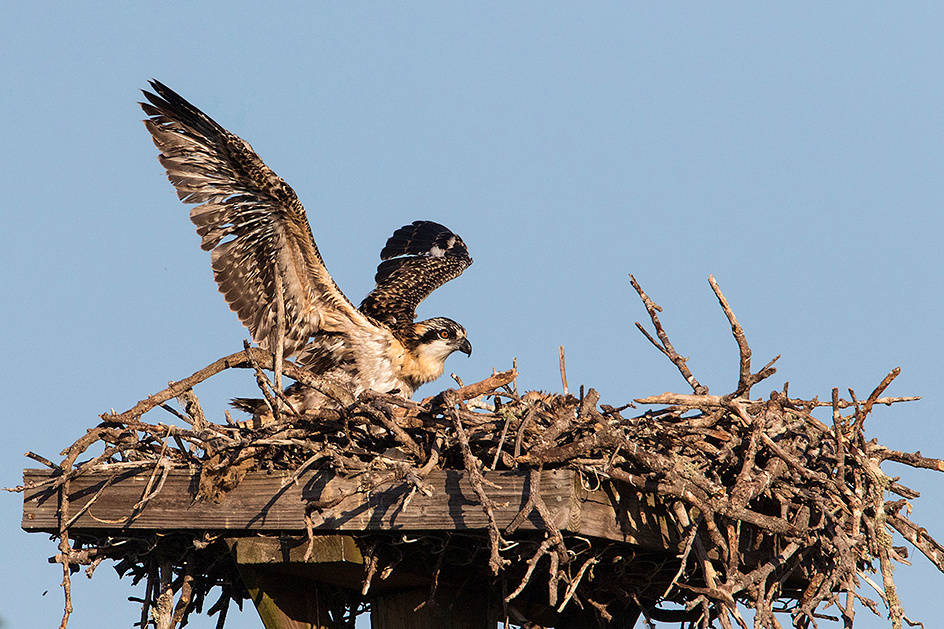 Osprey Nestling
After our morning shoot at Ding Darling we headed back across Florida to Pompano Beach, near Fort Lauderdale. We spent the next seven days at a studio condo on the beach. Photography was concentrated on primarily three locations, with visits to two or all three on most days. The first location was Green Cay Wetlands and Nature Center (12800 Hagan Ranch Road, Boyton Beach). This is a remarkable wetlands enhancement with several south Florida habitats included. We had not even gotten out of the car when a friendly native asked if we had seen the owl? She escorted us over the boardwalk to a well shaded palm tree trunk where an Eastern Screech Owl was roosting. Photo were difficult and he rarely opened his eyes, but we managed at least a few images of this life bird shooting at high ISO and a wide open aperture.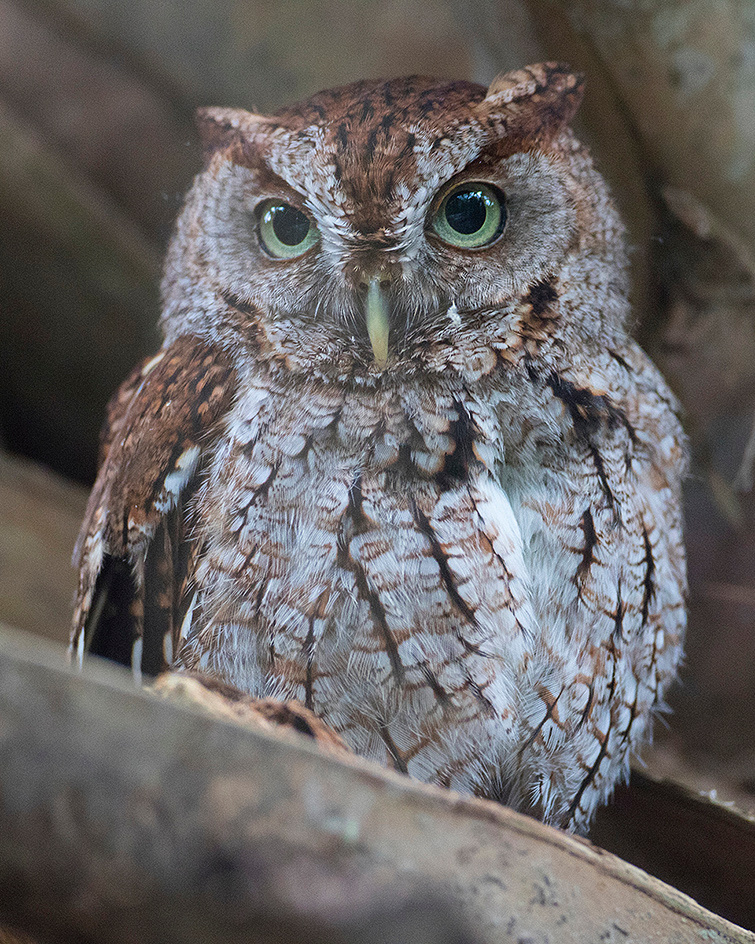 Some nesting was observed and we had an opportunity to follow several foraging anhinga.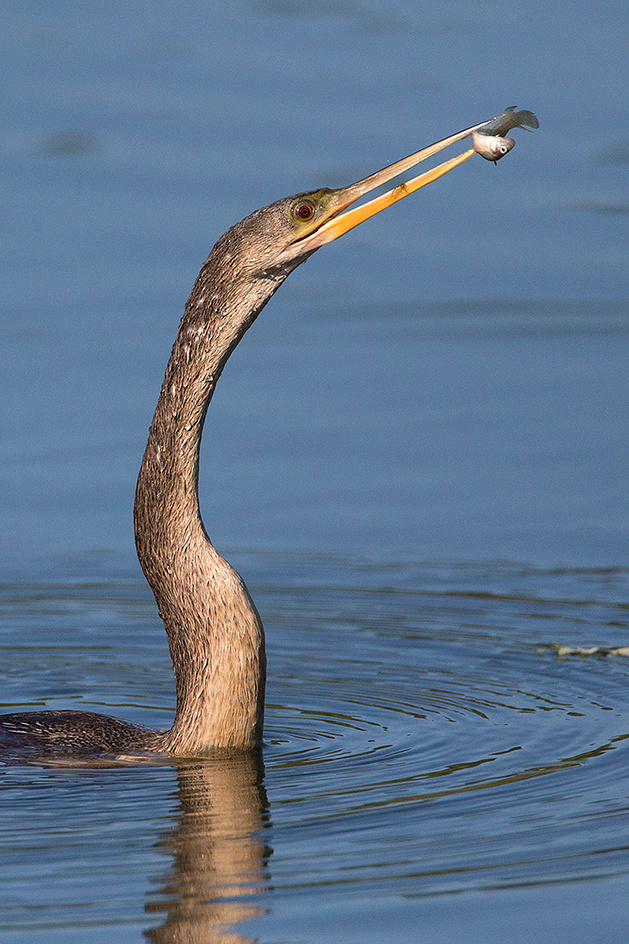 These remarkable predators capture fish underwater and can swallow fish that appear far larger in diameter than their narrow necks would allow.
Green Cay also appeared to have a fair number of least bitterns. These are quite small and lurk in dense emergent vegetation. I was unable to coax one out of the dense vegetation for an open image.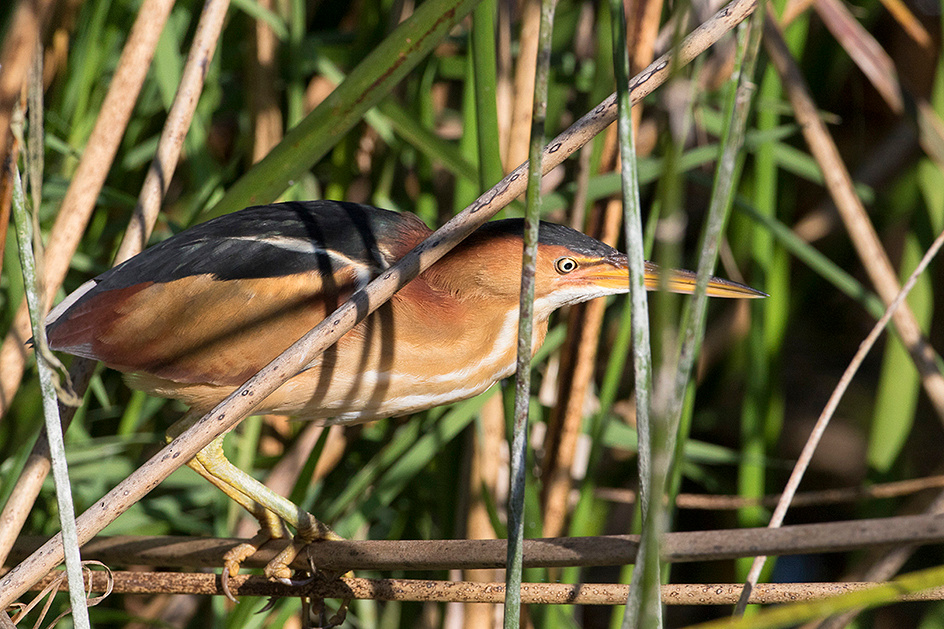 Male Least Bittern
Purple Gallinule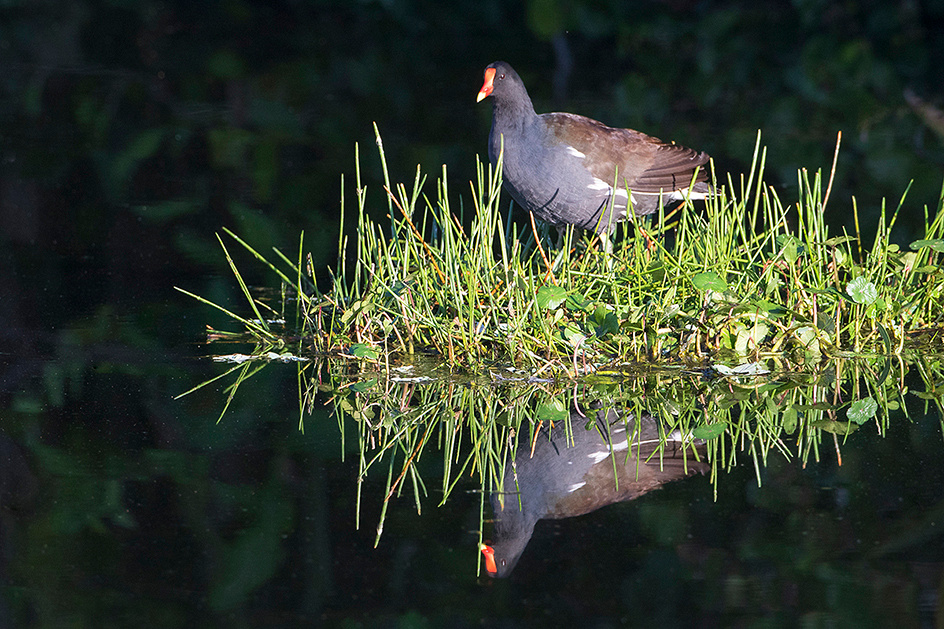 Common Gallinule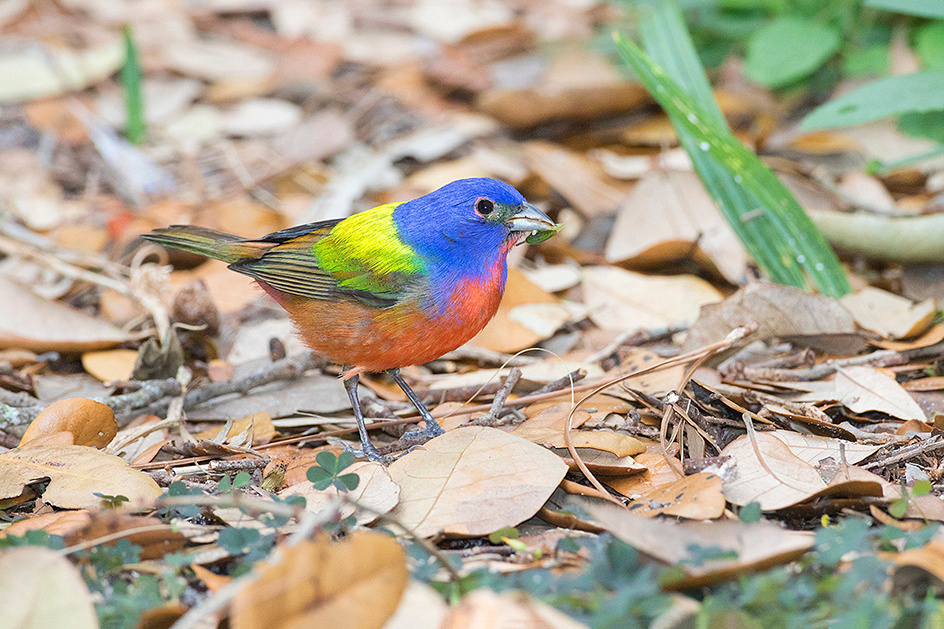 Painted Bunting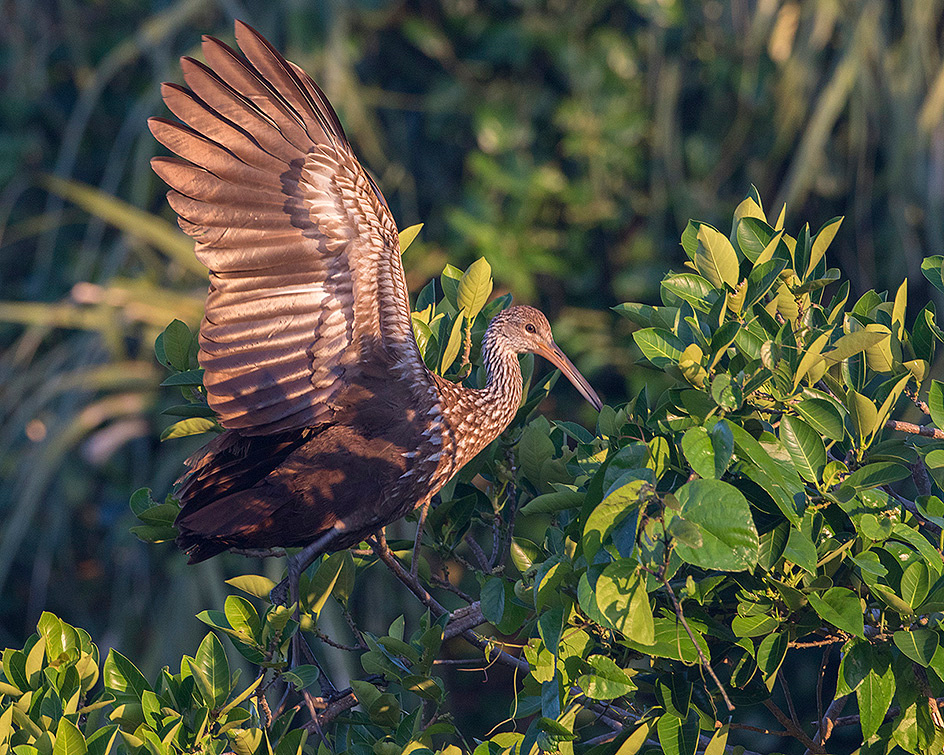 Limpkin
Green Heron
We also visited Arthur R. Marshall Loxahatchee NWR (10216 Lee Road, Boyton Beach). At this location we were most interested in photographing barred owl, pileated woodpecker, and snail kite. No luck on the kite, but we found a barred owl in difficult light on nearly every visit.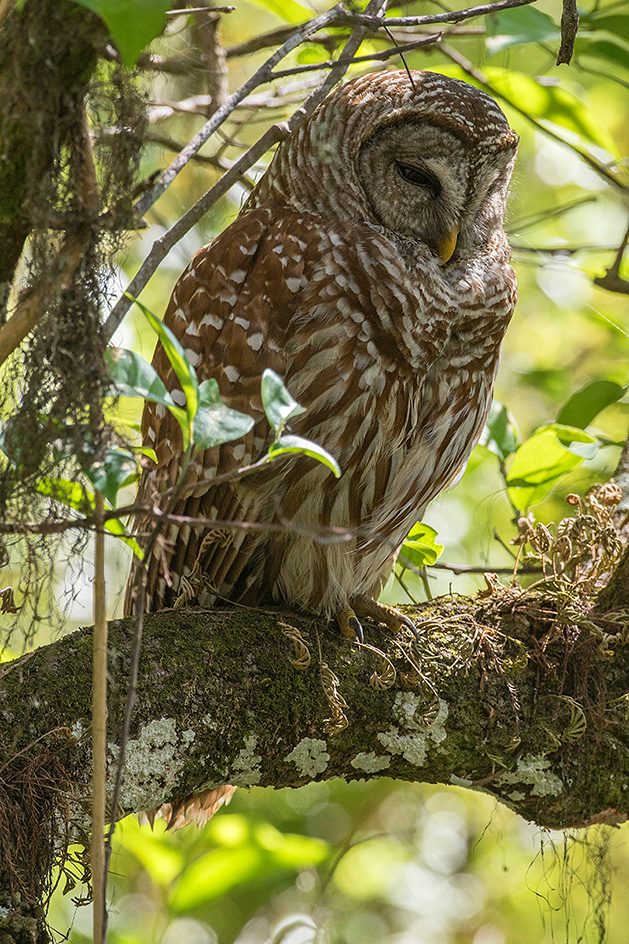 We finally got an eye level image of a pileated woodpecker in decent light. He was to close to get his entire body in the frame.
This 144,000 acre wildlife refuge is relatively uncrowded and includes north everglades type habitats. The short 1/2 mile long boardwalk through a cypress stand is where I found the owl and woodpecker, but the refuge also has an extensive trail network around the many ponds.
Our last photo location of the trip was Wakodahatchee Wetlands (13026 Jog Road, Delray Beach) which was the most productive. This site is extremely popular and has limited parking. The wetland is accessed via a .75 mile-long boardwalk through a series of pond apple trees. These trees make ideal nesting areas as they surrounded by waters patrolled by very large alligators. Gators prevent nest predation by mammalian carnivores. Large numbers of species were packed into the small stands of pond apple including anhinga, cattle egret, great egret, tricolored heron, black-crowned night heron, double-creasted cormorant, and wood stork.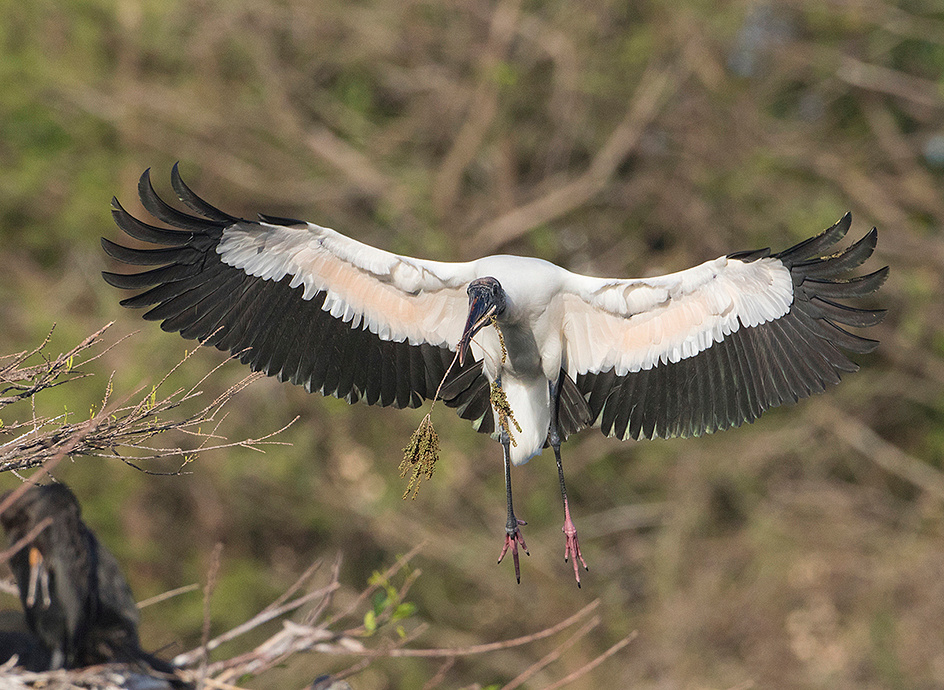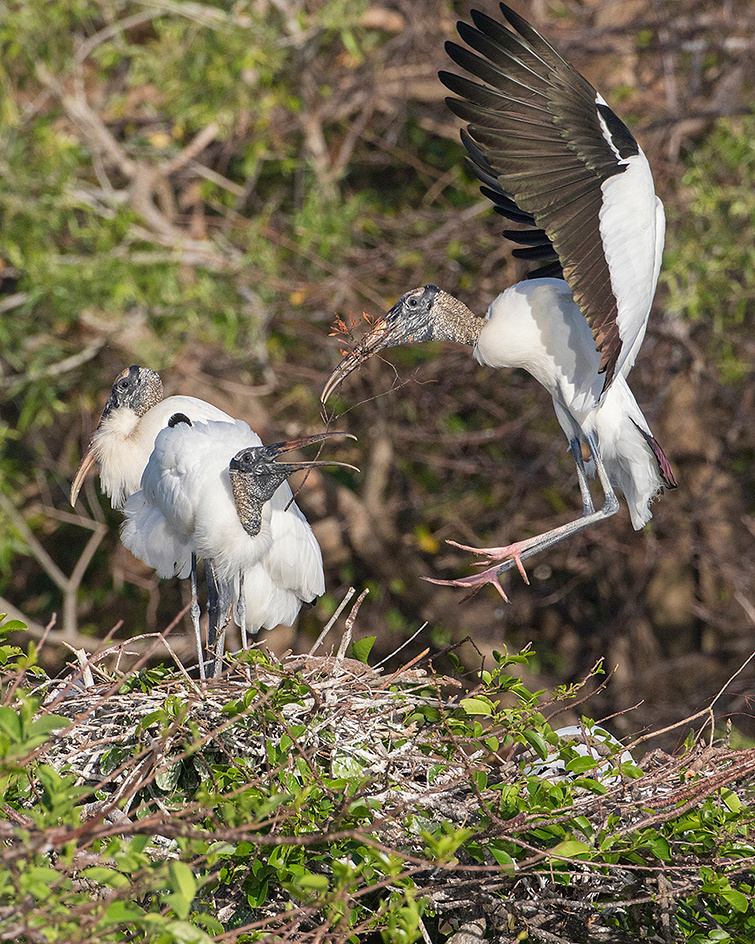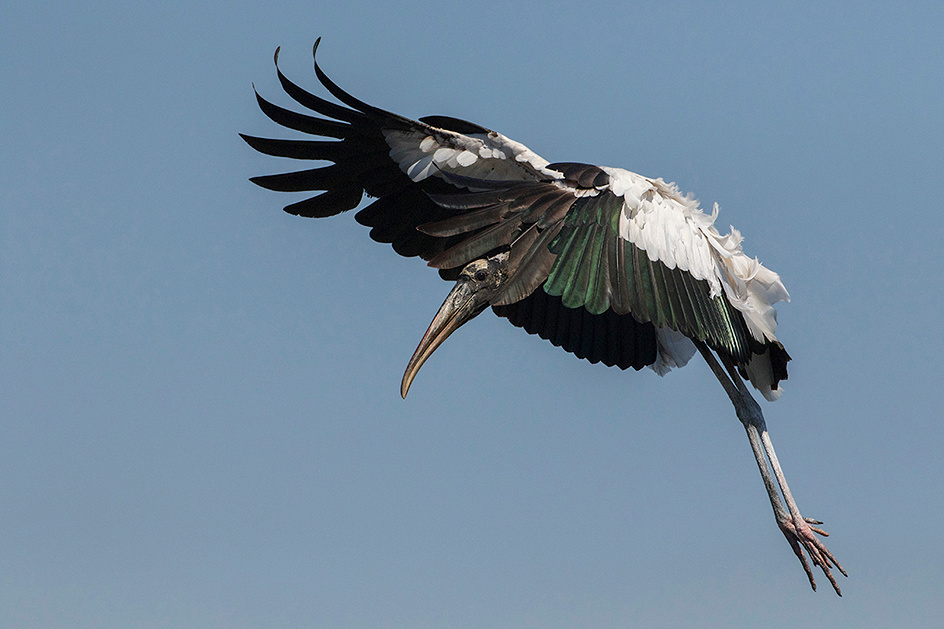 Wood Stork
Tricolored Heron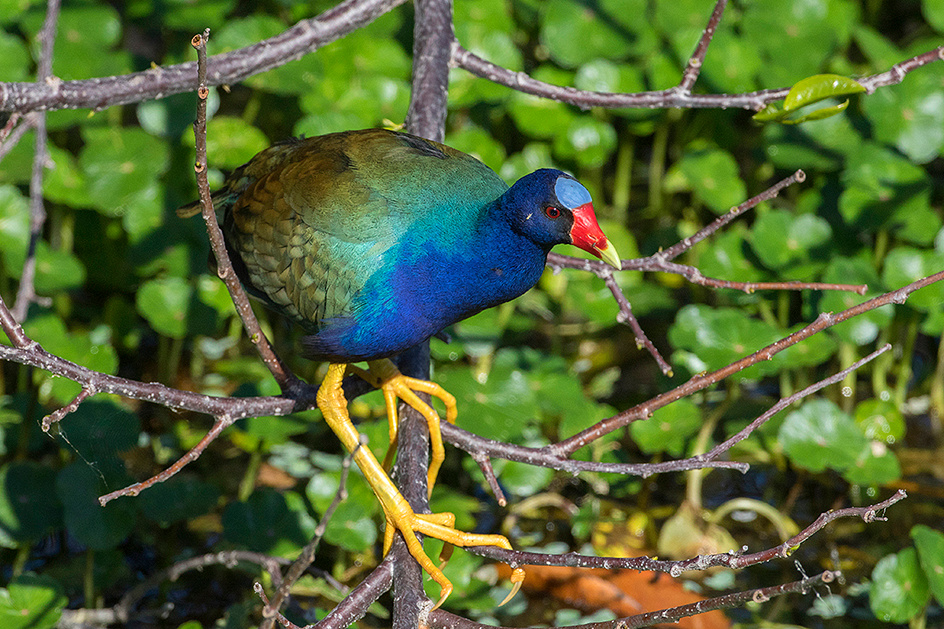 Purple Gallinule
Gray-Headed Swamp Hen (non-native species)
Nesting Great Egret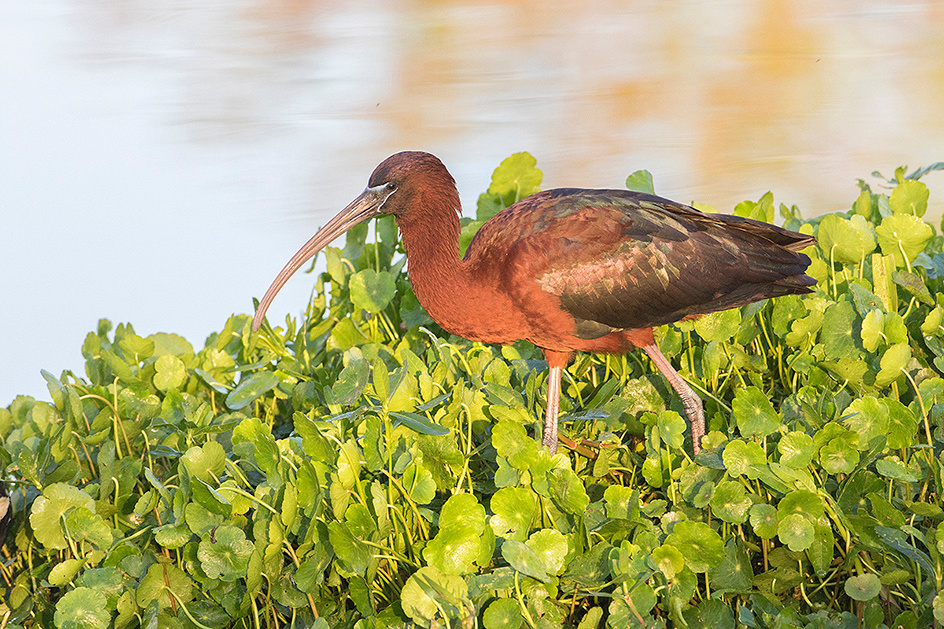 Glossy Ibis
Anhinga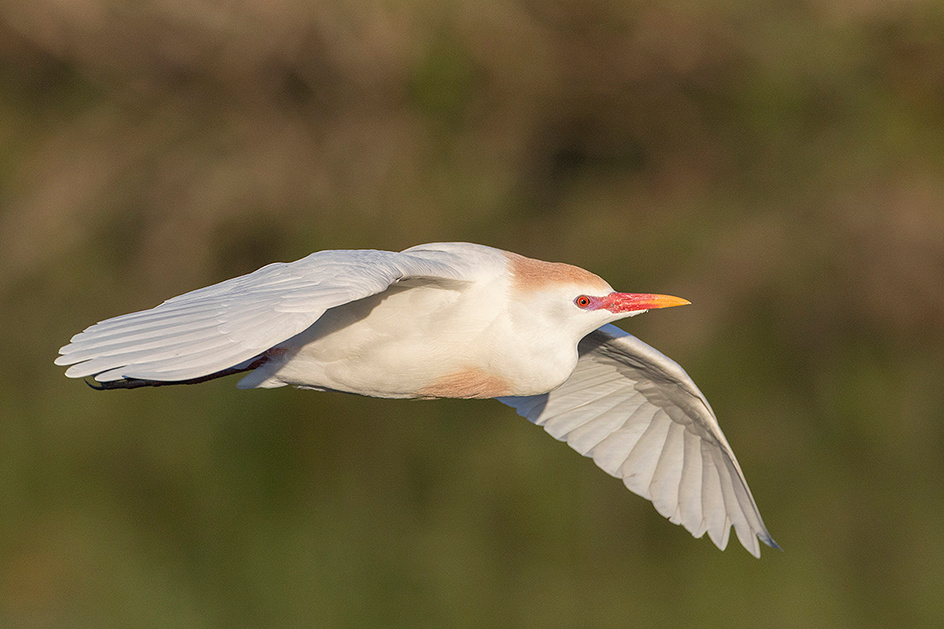 Cattle Egret in Breeding Plumage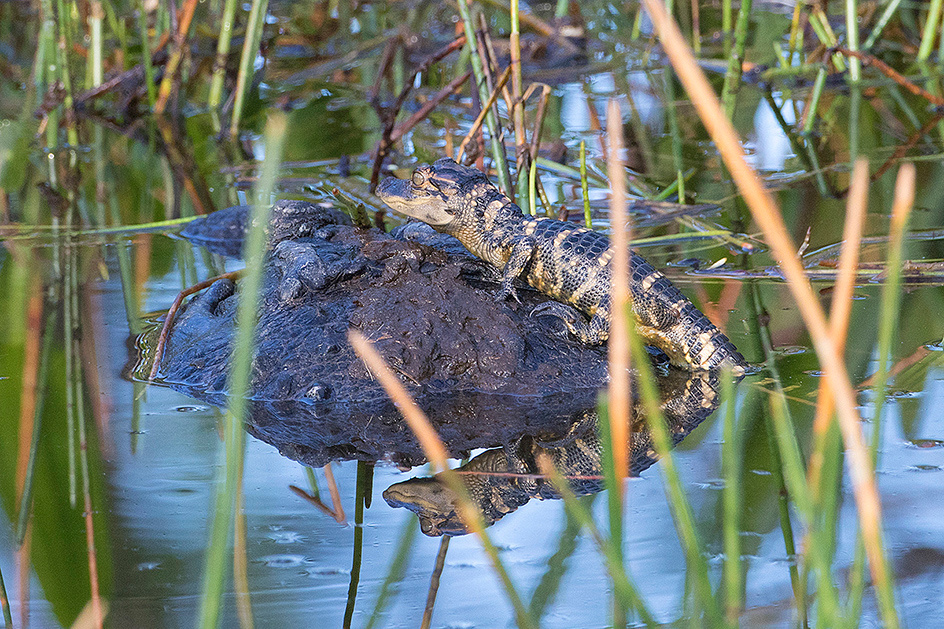 Unfortunate that I was unable to get a clean shot of the recent hatchling basking on his mothers head.
Alligator
We primarily shot in the mornings and spent the remainder of the day enjoying the warm weather at beach and pool. We found an excellent seafood restaurant and finally a decent Mexican food restaurant in Florida. Roads and signage are excellent compared to California. Florida has a well earned reputation as an East Coast retirement mecca. Many drivers are older and defensive driving is a must.
Our visit was to early to pick up the songbird migration and possibly to late to capture the bulk of the shorebird activity. However, it was great to escape the cold, rainy weather patterns of Northern California for a few days.