I infrequently observe coyotes actively hunting rodents in agricultural fields or grasslands. It seems these observations almost always occur under conditions or distances where photography is difficult or impossible. Yesterday I happened upon a coyote hunting King's Creek meadow in Lassen Park at midday.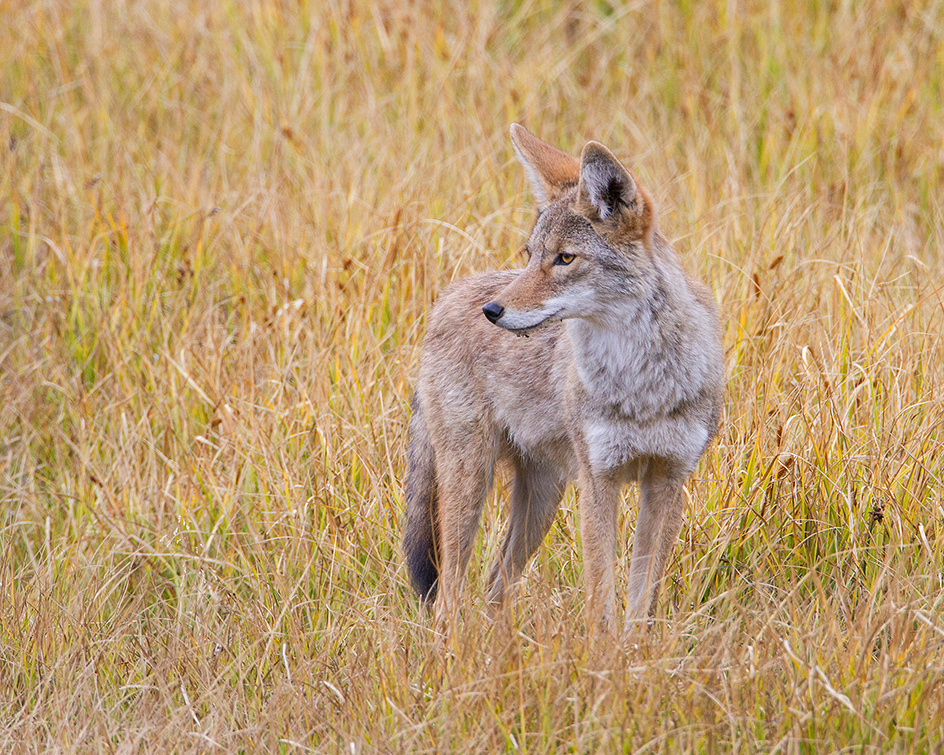 He quartered the meadow searching for rodents and gradually worked his way ever closer to me. Whenever he detected prey he would freeze and concentrate. He appeared to be locating prey at least partially by hearing as he would cock his head from side to side. He would hold a pose not unlike a bird dog on point.
When he had the prey located, he would pounce.
He made several attempts without success, getting some nice air on a couple of attempts.
Finally, he pounced and pinned the prey to the ground using his forelegs.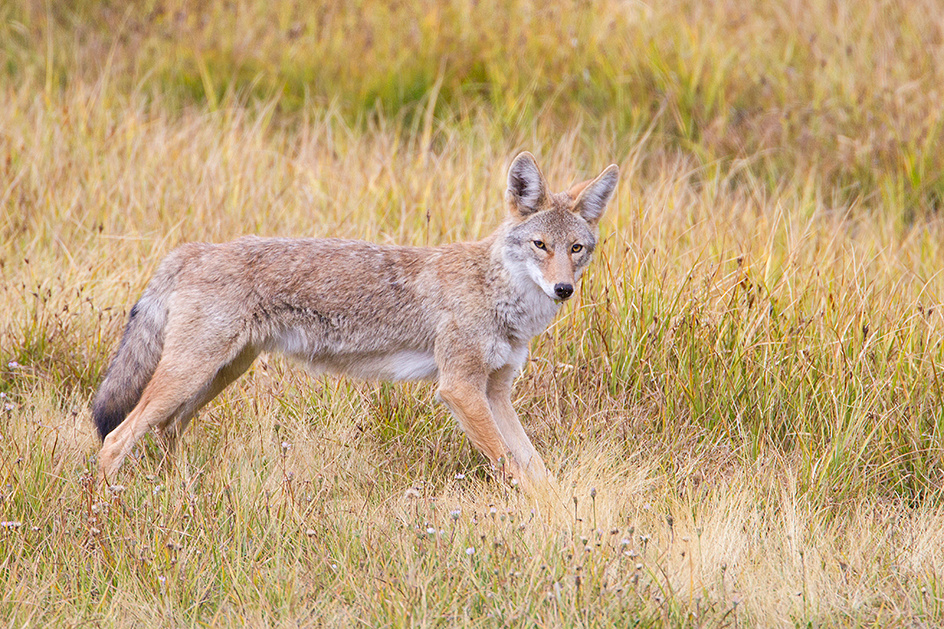 He transferred the prey from his paws to his mouth and rapidly consumed the vole. I have observed other coyotes toss the prey in the air and catch it before swallowing. This guy was taking no chances on losing lunch.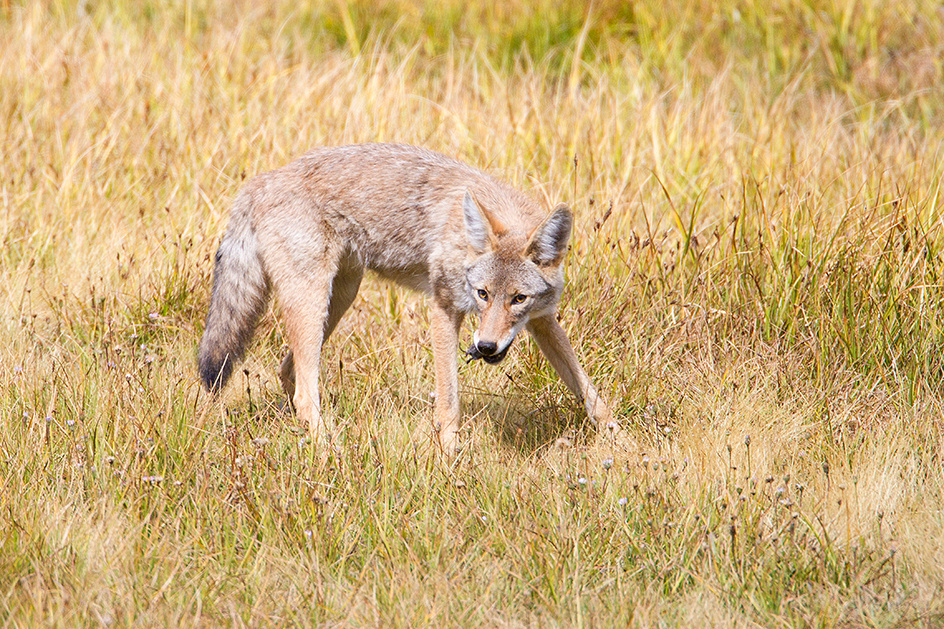 A very pleasant midday photo opportunity.